Pending Hearing, Israel Might Indict Model Bar Refaeli for Tax Evasion
Refaeli allegedly reported she was living abroad at a time when she was actually living in Israel to avoid paying taxes on foreign income
The Israel State Attorney office is gearing up to indict Israeli model Bar Refaeli with a plethora of tax offenses, pending a hearing, bringing an end to an investigation that has been ongoing since 2015.

Refaeli allegedly reported she was living abroad at a time when she was actually living in Israel to avoid paying taxes on foreign income. The model also allegedly failed to disclose "celebrity perks" she received, such as cars she's been given in exchange for publicity.

The case will be closed after the hearing, Moshe Mizrahi, a member of Refaeli's legal team, said in a statement, as the evidence proves there isn't a basis for criminal proceedings. Such cases are settled in civil proceedings, under the tax assessor's office, he said, and the defense "has no doubt" that the investigation reached this point only due to Refaeli's celebrity status.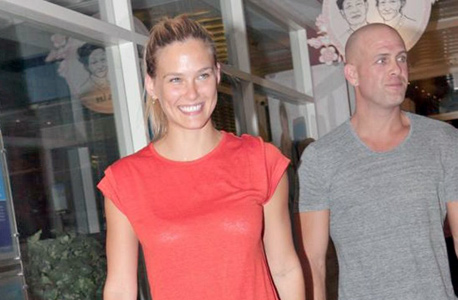 Bar Rafaeli and husband Adi Ezra. Photo: Anat Mosberg