Berlin to Host Israeli Tech Conference
Leading figures from industry and government will convene February 18-19 at Calcalist's WeTechBerlin conference
Calcalist will host a two-day tech and innovation conference in Berlin on February 18-19. As part of the event called WeTechBerlin, Calcalist will lead a delegation of selected startups, which will meet with investors from German and European corporations.

Participating startups will come from the automotive, smart mobility, e-commerce, fintech, insuretech, and real estate sectors.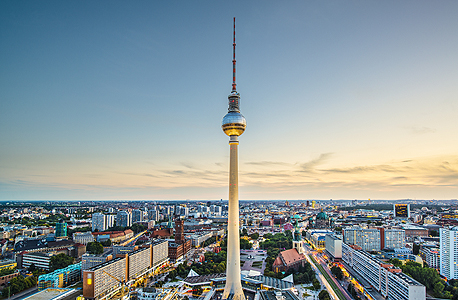 Berlin. Photo: Shutterstock

Startups from these sectors are welcome to apply to join the delegation by sending an email to berlin@calcalist.co.il.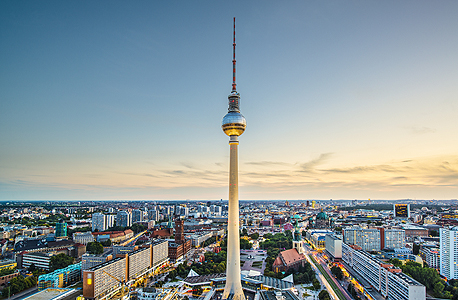 Berlin. Photo: Shutterstock

The conference, which will be held at the Hilton Berlin, will bring together tech executives and industry leaders from Israel and Germany.

WeTechBerlin will be hosted by Calcalist, in collaboration with real estate company Aroundtown Property Holdings PLC, Israel's Bank Leumi, its digital banking subsidiary LeumiTech Ltd., accounting firm KPMG, and the European investment fund Target Global.

More details about WeTechBerlin can be found here :