3D Imaging Sensor Company Vayyar Launches Fall Detection System
The company's wall-placed sensor automatically calls the user's emergency contact once a fall is detected, negating the need for users to take any deliberate action in order to get emergency assistance
Israel-based 3D imaging sensor company Vayyar Imaging Ltd. launched on Monday its expanded fall-detection system, called Walabot HOME. Unlike fall detection systems that make use of wearables such as bracelets, Vayyar's product is intended to be hung on walls and will cost users $150.

For daily updates, subscribe to our newsletter by clicking here.

Once a fall is detected, the device automatically calls the user's emergency contact, according to the company's website. The sensor's stationary placement means users do not need to wear special gear, pull or press a button, or make any deliberate movement in order to get emergency assistance.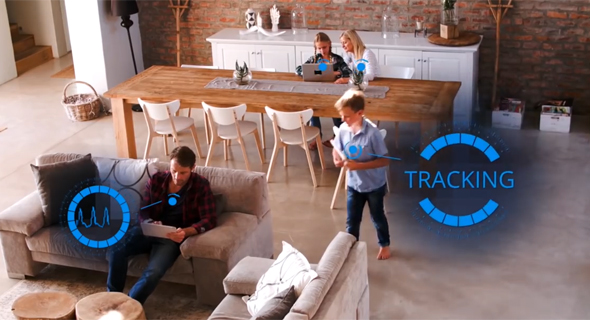 Vayyar's sensors at work. Photo: Vayyar

Vayyar's sensors do not record any data, the company said, and therefore can be placed in more intimate locations such as the bathroom or bedroom.

Based in the Tel Aviv suburb of Yehud, Vayyar was founded in 2011 and has raised $79 million to date, according to Pitchbook data. The company develops 3D imaging sensors that can see through human tissue, most man-made surfaces, and barriers such as smoke and steam using low-power radio wave technology.