Magneti Marelli to Cooperate with Israel-Based Adasky
Adasky develops a high-resolution infrared sensor for autonomous vehicles capable of detecting objects around the car in low-visibility environments
Italian car parts supplier Magneti Marelli S.p.A., will cooperate with Israel-based Adasky Ltd. for the development of smart vehicle headlights, the two companies announced at the Consumer Electronics Show (CES) in Las Vegas Monday.

For daily updates, subscribe to our newsletter by clicking here.

Adasky develops a high-resolution infrared sensor for autonomous vehicles capable of detecting objects around the car in low-visibility environments, according to company statements.

In October, Japan's Calsonic Kansei Corp., acquired Fiat Chrysler's Magneti Marelli for 6.2 billion euros ($7.1 billion).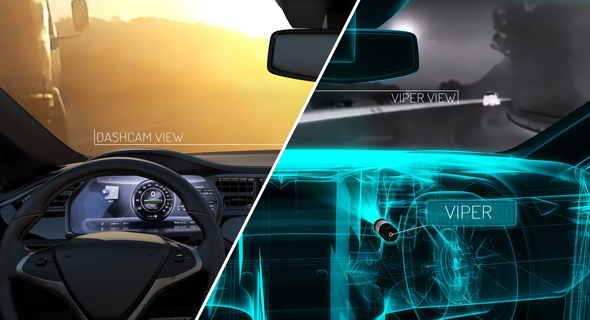 Adasky's product. Photo: Adasky

As a first phase, Magneti Marelli will integrate the sensor by Adasky not only in the front grille of cars as has been the case until now but also in car headlights.

Based in northern Israel, AdaSky was founded in 2015 by former engineers at government-owned Israeli defense contractor Rafael Advanced Defense Systems Ltd. In November, the company announced it raised $20 million from Korea-listed car parts manufacturer SungWoo Hitech Co. Ltd.