Brief
Drone Delivery Startup Flytrex Raises $7.5 Million
Flytrex develops a cellular data communication module that allows operators to remotely control any drone using a mobile app
Tel Aviv-based drone delivery startup Flytrex Aviation Ltd. has raised $7.5 million in a series B funding round led by Benhamou Global Ventures (BGV), Flytrex announced in a Facebook post Tuesday. VentureBeat first reported the investment.

Swiss investment firm btov Partners also invested in the round, which brings Flytrex total funding to date to $10.5 million.

Founded in 2013, Flytrex develops a cellular data communication module that allows operators to remotely control any drone using a mobile app. In 2017, Flytrex launched a collaboration with e-commerce company Aha.is to operate a drone delivery system in Reykjavík, Iceland.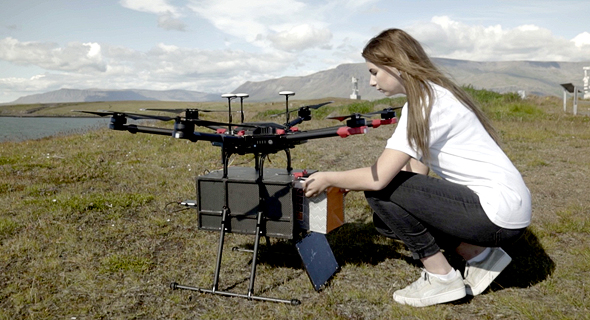 A Flytrex drone in Iceland. Photo: PR