Cancer Treatment Company Anchiano Therapeutics Wants to List on Nasdaq
The company formerly known as BioCanCell submitted a prospectus to the SEC on Monday, with Oppenheimer & Co. as the sole underwriter
Tel Aviv-listed biotech company Anchiano Therapeutics Ltd., formerly known as BioCanCell Ltd., wants to list on Nasdaq. The company submitted a preliminary prospectus the U.S. Securities and Exchange Commission on Monday, naming Oppenheimer & Co. as the sole underwriter.

Anchiano did not specify the number of American depositary shares it intends to offer, or the initial public offering price, but stated existing shareholders "have indicated an interest in purchasing up to an aggregate of $17.5 million of the ADS." The company's stock was traded at NIS 9.70, or $2.61, on Sunday market close.

Founded in 2004 and based in Jerusalem and Cambridge, Massachusetts, clinical-stage Anchiano develops gene therapies for cancer, with a special focus on bladder cancer. The company announced its intention to delist from the Tel Aviv exchange in 2017 as part of a $22.8 million investment deal but the move was blocked by shareholders. To weaken opposition, the company issued 5.9 million new shares in April 2018.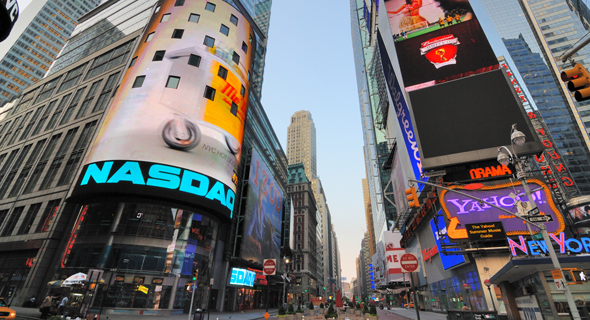 Nasdaq. Photo: Shutterstock