Israeli Surveillance Company Contests Claims Its Technology Played a Role in Khashoggi's Murder
Khashoggi was not targeted by NSO products and technologies, the company's co-founder and CEO said in an interview published Friday
Israeli mobile surveillance firm NSO Group contests claims its technology played a role in the murder of Saudi journalist Jamal Khashoggi. In an interview with Israeli investigative reporter and author Ronen Bergman published by Israeli newspaper Yedioth Ahronoth Friday, NSO CEO and co-founder Shalev Hulio said the company held interviews with all of its clients, and performed an additional technological review, concluding that "Khashoggi was not targeted by NSO products and technologies."

For daily updates, subscribe to our newsletter by clicking here.

Founded in 2010 and headquartered in central Israel, NSO develops and markets mobile surveillance software and hardware. The company's "Pegasus" spyware can remotely take over a smartphone via a seemingly benign text message, giving its operator full access to calls, messages, and any other data stored on the device. NSO says it sells exclusively to governments and law enforcement agencies.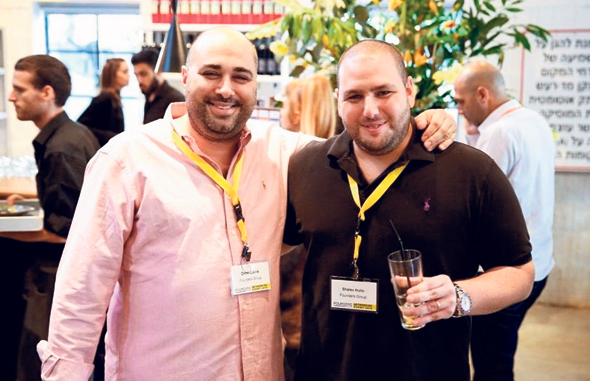 NSO co-founders Omri Lavie (left) and Shalev Hulio. Photo: Bar Cohen

In rare interviews, the company's founders Shalev Hulio and Omri Lavie repeatedly state the technology sold by NSO helps law enforcement agencies stop numerous terror acts and crimes, including sex crimes against children. In an example presented in the interview published Friday, the company claims its tools led to a real-time last ditch prevention of a bombing terror attack in Europe, where law enforcement agents had to forcefully hold on to the hands of a terrorist walking into an underground station to prevent him from triggering the bomb. The company also touts the role its technology played in the apprehension of Mexican drug lord Joaquín Guzmán, known as El-Chapo.

In its eight years of activity, NSO had "saved tens of thousands of lives, returned dozens of kidnapped children to their families, located survivors in collapsed buildings, and prevented countless serious crimes," Hulio is cited by Yedioth Ahronoth.

A spokeswoman for the company confirmed the details of the interview.

The company, which has seen a quick rise in sales, left talks to merge with American-Israeli surveillance company Verint Systems Inc. that would have given it a valuation of $1 billion, CTech reported in July.

Its growing prominence in the market also brought with it greater public visibility and criticism.

A lawsuit filed December in an Israeli court by Canada-based Saudi dissident Omar Abdulaziz, an associate of the slain journalist, alleges that information obtained by spying on Abdulaziz's phone contributed to the decision to eliminate the Saudi regime critic. Khashoggi was killed inside the Saudi consulate in Istanbul in October 2018.

First to make the connection between NSO and Abdulaziz were researchers at Citizen Lab, a digital and human rights research group operating out of the University of Toronto. On October 1, Citizen Lab published a report detailing how Abdulaziz's phone had been compromised with a fake message announcing a package delivery, attributing the cyberattack to Saudi Arabia. Later that month, following Khashoggi's murder, Abdulaziz and Citizen Lab's senior research fellow Bill Marczak appeared on CNN, where they made the connection between spyware and the Saudi regime's decision to eliminate Khashoggi.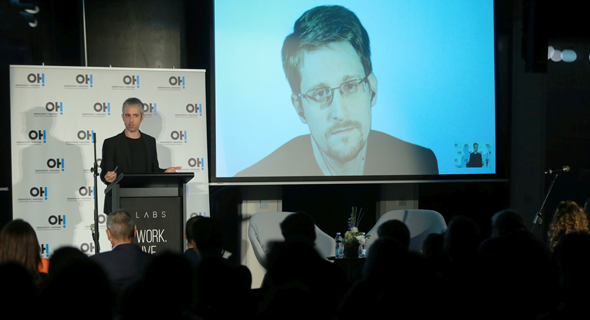 Edward Snowden speaking to an audience in Tel Aviv in November. Photo: Orel Cohen

In November, American whistleblower Edward Snowden cited data collected by Citizen Lab when stating NSO's spyware had played a role in the Saudi journalist's killing.

Following reports about its alleged role in Khashoggi's murder, NSO performed a thorough investigation with "all its clients," determining none have targeted the Saudi journalist, Hulio said in the interview with Yedioth Ahronoth.

NSO also used infrangible technology to determine its spyware had not been used to track Khashoggi, Yedioth Ahronoth cited Hulio as saying. Hulio further noted that clients using the company's technology cannot do so without NSO being aware of the use.

It is unclear whether Hulio referred in the interview to espionage done on Khashoggi's own devices, or on devices of his associates.

In his article, Bergman cites Snowden as commenting that NSO's claims do not address the allegations that the technology was used to spy on Khashoggi's associates and not on him in person.

A company spokeswoman declined to supply further information on the issue, beyond the citations published in the interview.

In a 2017 Hebrew-language interview for 30 Minutes or Less, a podcast published by Microsoft Accelerator TLV, NSO co-founder Omri Lavie said that once NSO sells its spyware to a government or agency, it is no longer informed about how its technology is being used. "We have no way to know what they do it the system," he said. "I don't want to know. I don't want to be an intelligence partner."

In a comment sent to Calcalist Monday, a spokeswoman for NSO said that while the company is not involved in its clients' investigations, and has no access to their data, it can perform a forensic investigation in cases when it suspects its technology is being misused. The spokeswoman added that a client's cooperation is required for such an investigation, but if a client chooses not to cooperate the company can disable the system .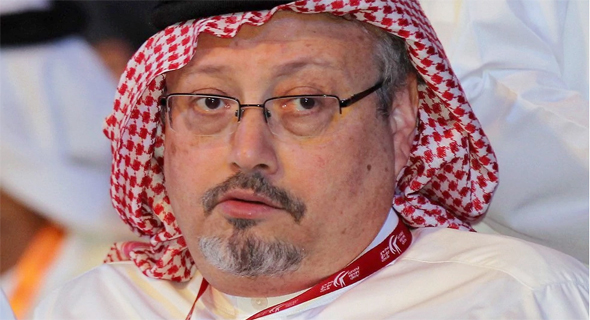 Jamal Khashoggi. Photo: EPA

Citizen Lab has been on NSO's digital trail for the past two years, detecting 1091 IP addresses and 1014 domain names which it matched with 36 distinct Pegasus systems, each thought to be run by a different operator. In a September report, Citizen Lab researchers stated they detected Pegasus activity in 45 countries, including in Saudi Arabia, Israel, the U.S., U.K., Canada, India, Singapore, the Netherlands, Brazil, the UAE, Egypt, Jordan, Lebanon, France, Uganda, Algeria, Uzbekistan, South Africa, Bangladesh, Oman, Togo, Tunisia, Zambia, Morocco, Poland, Qatar, Ruanda, Yemen, Kenya, Switzerland, Bahrain, and the Palestinian territories.

In his interview with Yedioth Ahronoth, Hulio contested the report's findings, saying that most of the countries listed are ones with which NSO will never do business with. NSO must adhere to Israel's strict defense export laws and is under the supervision of Israel's security apparatus, he stated.

In a comment sent to Calcalist in September 2018, Citizen Lab's Marczak said that the countries listed in the report were locations where specific targets were detected, and that the report did not imply that NSO had sold directly to the governments of the countries where there had been activity. "That person could be targeted by another government," Marczak noted.

In December, the Washington Post reported the Israeli government had signed off on the sale of NSO's spyware to Saudi Arabia, in a deal moderated by Saudi courtier Saud al-Qahtani, who heads the kingdom's Center for Studies and Media Affairs in Riyadh.

Asked about the company's dealings with al-Qahtani, Hulio said in the interview with Yedioth Ahronoth the company "categorically denies" selling the technology to al-Qahtani, adding that NSO does not deal with individual buyers.

Questioned further on whether NSO dealt with al-Qahtani or any other Saudi official, Hulio repeated his previous answer, saying NSO did not sell to al-Qahtani. "We only sell to intelligence agencies," he said.

Asked if NSO had sold its technology to Saudi Arabia, Hulio said that the company does not confirm or deny dealings with specific clients.

NSO has its own internal ethics apparatus, headed by Daniel Reisner, a partner at Israeli law firm Herzog, Fox & Neeman, and the former head of the international law branch of the Israeli military, according to the report by Yedioth Ahronoth.

Reisner told Yedioth Ahronoth that NSO has ruled out deals valued at nearly $150 million in the past three years when the company assessed there is a chance the client will misuse the technology.

A spokeswoman for NSO confirmed the statements.