China's PMEC Looking to Buy Israeli Electricity Power Station
The Chinese company has partnered with Israeli firms Mivtach-Shamir Holdings and Rapac to submit a non-binding bid for the Alon Tavor power generation site
Pan-Mediterranean Engineering Ltd. (PMEC), a subsidiary of China Harbour Engineering Company, is one of the companies trying to buy an Israeli electric power station owned by Israel Electric Corporation Ltd. (IEC), according to several people interviewed by Calcalist on condition of anonymity.
For daily updates, subscribe to our newsletter by clicking here.
PMEC is one of several companies and groups who have submitted a non-binding bid for the IEC's Alon Tavor power generation site. The Chinese company has partnered with Israeli investment firms Mivtach-Shamir Holdings Ltd. and Rapac Communication and Infrastructure Ltd. Both Mivtach-Shamir and Rapac have a footing in the power generation sector. Rapac is currently constructing two power stations in Northern Israel, and Mivtach-Shamir has invested NIS 40 million in natural gas energy company Kesem Energy Ltd. in December.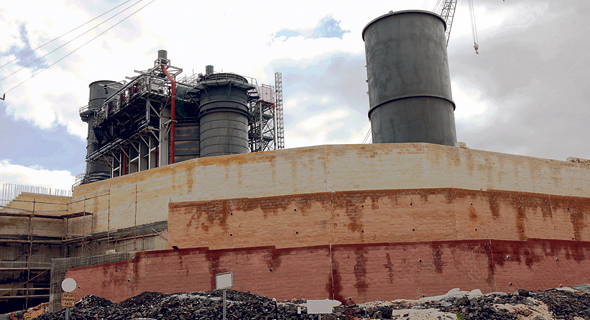 Alon Tavor power generation site. Photo: Eran Yofi Cohen

The IEC published the tender for the Alon Tavor power generation site in July 2018 and is expected to finalize the deal by the end of the year. The Alon Tavor site is one of five power generation sites the IEC is looking to unload in coming years.