Mali Prime Minister to Visit Israel Before Elections, Report Says
Located in western Africa, Mali, where the population is 95% Muslim, severed its ties with Israel following the Yom Kippur War of 1973
Israeli Prime Minister Benjamin Netanyahu is preparing for a visit by Mali's Prime Minister Soumeylou Boubeye Maiga, Israel's Channel 13 reported on Monday. The visit will occur before Israel's general elections in April, according to the report.

For daily updates, subscribe to our newsletter by clicking here.

Israel's foreign ministry declined Calcalist's request for comment.

Located in western Africa, Mali, where the population is 95% Muslim, severed its ties with Israel following the Yom Kippur War of 1973.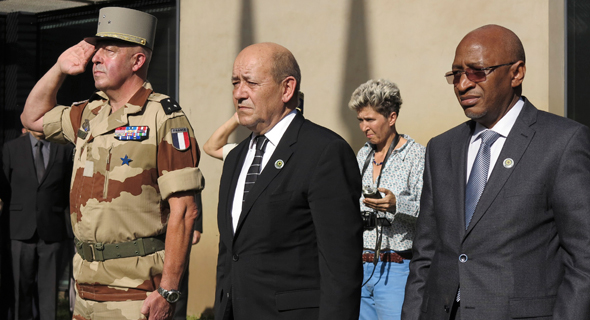 Mali's Prime Minister Soumeylou Boubeye Maiga. Photo: Reuters

On Sunday, ten Chadian peacekeepers were killed and at least 25 were wounded in a terrorist attack in Aguelhok, located in north-eastern Mali. Maryland-based SITE Intelligence Group, an organization that tracks the online activity of extremist groups, reported that Al Qaeda's branch in Mali has taken responsibility for the attack, claiming it was made in protest of Chad's newly resurged ties with Israel.

Chad and Israel announced the renewal of ties on Sunday, during Netanyahu's state visit to the central-African country.