Clarifruit's App Can Pick Out the Bad Apples
The Israeli startup develops an app that uses computer vision and machine learning technologies to quickly evaluate fruits and vegetables
Israeli startup Clarifruit (listed as AclarTech) uses computer vision and machine learning technology to quickly evaluate the quality, ripeness, and freshness of fruits and vegetables.

For daily updates, subscribe to our newsletter by clicking here.

Founded in 2016, ClariFruit develops a produce monitoring mobile app that scans fruits and vegetables and analyzes their condition to determine whether or not they are ready to go to market. According to the company's website, the Clarifruit app can analyze data on such elements as the color, size, firmness, and sugar content of a fruit or vegetable. The app can also detect imperfections such as stains.

The app allows growers to instantly asses produce and transmit the data throughout the supply chain. The goal, the company said in a statement Wednesday, is to cut down on food waste and provide an alternative to expensive and time-consuming manual testing.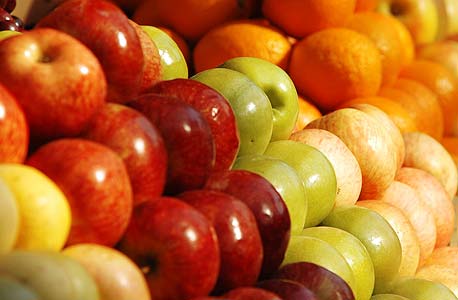 Apples (illustration). Photo: Shutterstock