Israeli Government Expenditure on R&D Second Lowest of OECD Countries
The country's spending on national R&D as a percentage of GDP was 4.4% in 2016, highest of all OECD countries, but almost all of the capital comes from the business sector
In 2016, the Israeli government was responsible for 1.57% of the country's total national expenditure on research and development, far below the OECD average of 13%. The Israeli government spent NIS 848 million out of the overall expenditure of NIS 53,886 million, according to data published by the Israeli Central Bureau of Statistics last week. Israel ranked second from bottom in terms of the state's share of investment in R&D in 2016, with Switzerland ranked last at 0.9%, and Mexico first at 36.5%.

As a percentage of GDP, Israeli national spending on R&D stood at 4.4% for 2016, the highest among OECD countries. Spending by business entities accounted for NIS 46,149 million.

In 2017, Israeli government spending on R&D totaled NIS 909 million, out of national spending of NIS 57,790 million, the ratio remaining at 1.57%.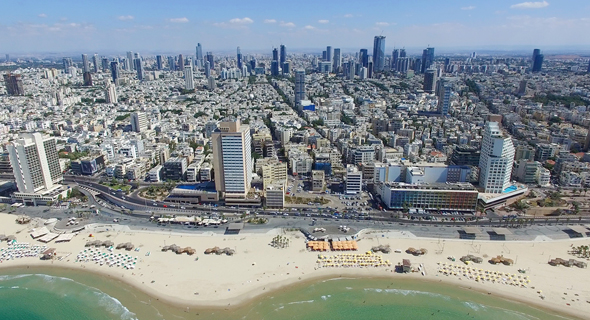 Tel Aviv. Photo: Shutterstock