Israel's Kibbutzim Poured Nearly $30 Million Into Local Startups in 2018
The once-socialist rural communes have undergone vast privatization processes over the past few decades
Israeli Kibbutzim, formerly socialist rural communes, have invested NIS 110 million (approximately $29.9 million) in Israeli startups in 2018, a 45% rise compared with the year before, according to data released Sunday by the Kibbutz Industries Association (KIA).

For daily updates, subscribe to our newsletter by clicking here.

According to the data, a total of 34 investments were made by 25 kibbutzim through Hamashtela, a fund dedicated to promoting technology and innovation in kibbutzim, which is operated by KIA and the Kibbutz Movement, an umbrella organization for kibbutzim.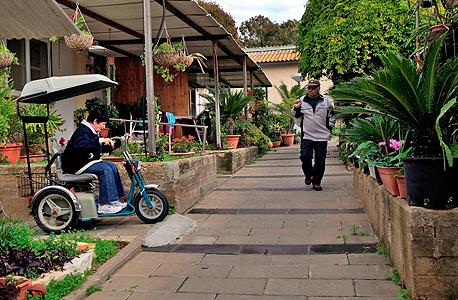 A kibbutz in central Israel. Photo: Tsafrir Abayov

Initially founded in the early 1900s as communal agricultural settlements, the kibbutzim have undergone vast privatization processes over the past few decades. Replacing their original socialist values with the bottom line, many kibbutzim have also swapped agriculture for industrial factories and real estate deals. Some even went as far as converting their mess halls, once the beating heart of the community, into shared-working spaces for startups and tech companies.