WeTechBerlin Conference to Showcase Israeli Startups, Part Four
Calcalist will host a two-day tech and innovation conference in Berlin on February 18-19. As part of the event, Calcalist is leading a delegation of some 50 Israeli startups
Calcalist will host a two-day tech and innovation conference in Berlin on February 18-19. As part of the event called WeTechBerlin, Calcalist is leading a delegation of some 50 startup companies that will participate in meetings with investors potential clients and business partners.
For registration, and more information click here.
The conference, to be held at the Hilton Berlin, will bring together tech executives and industry leaders from both Israel and Germany.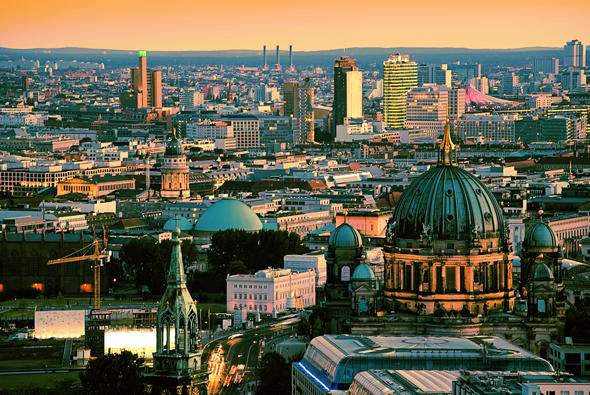 Berlin. Photo: Shutterstock
Chakratec Ltd.
Chakratec develops a kinetic battery device, which stores energy using a flywheel instead of relying on chemical compounds as in lithium-ion batteries.
LEO Lane Ltd.
LEO Lane develops a SaaS solution that allows companies to secure their 3D printed parts, including IP protection and consistency enforcement.
StoreDot Ltd.
Storedot develops fast-charging batteries for electric vehicles, mobile phones, tablets, and laptops.
EasySend Ltd.
The company helps businesses make paper-free transactions by automatically converting hard copy forms into digital processes.
Quay Express Ltd.
Quay offers consumers same-day delivery within a given area for a discounted price by using a network of hundreds of small logistical centers.
Enroute Ltd.
Enroute develops an e-commerce add-on for mobility apps, that encourages passengers to do their online shopping while on the train, bus, or taxi, by rewarding them with credit for future fares.
Feelter Sales Tools Ltd.
Feelter develops an online product review platform that analyzes and boosts user-generated reviews from different websites.