Brief
Board of Gift Voucher Marketplace Zeek Throws In the Towel
Zeek's board said it will not resist the appointment of a receiver, as requested last week by creditor Viola Credit
The board of Israel-based gift voucher marketplace Zeek Mobile Ltd. has thrown in the towel. On Sunday, Zeek's board told the Tel Aviv district court that it will not oppose the appointment of a receiver, as requested last week by Viola Credit, the growth and venture lending arm of Israel-based Viola Group. The chance to save the company is lost, the board said in court documents viewed by Calcalist. The documents were filed by Adv. Pinni Yaniv of the Israeli law office of Meitar Liquornik Geva Leshem Tal.

For daily updates, subscribe to our newsletter by clicking here.

Founded in 2014 and operating from Tel Aviv, London, and Düsseldorf, Zeek enables users to exchange unwanted vouchers and gift cards at a discount for cash. The company raised around $12.5 million from investors including Qualcomm and Blumberg Capital, according to Crunchbase. Last week, Calcalist reported that Viola Credit gave Zeek a $1 million loan in April 2017, which it had not repaid. In total, Viola said, Zeek owes around $4.8 million to Viola, suppliers, clients, and employees.

The company employed 60 people until recently but let go most of its Israeli employees a month ago due to financial difficulties, Viola said, adding that recent attempts by Zeek to raise capital from investors to cover its debts have failed.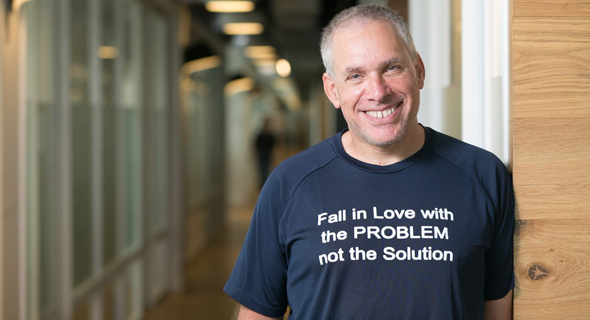 Zeek chairman Uri Levine. Photo: PR