Brief
Genetic Crop Design Company Evogene Appoints Former Bayer Exec to Board
Nasdaq and Tel Aviv-listed Evogene uses computational predictive biology to develop novel crop strains and pesticides
Israel-based genetic crops design company Evogene Ltd. has announced on Monday the appointment of agtech veteran Adrian Percy to its board of directors.

Nasdaq and Tel Aviv-listed Evogene uses computational predictive biology to develop novel crop strains and pesticides, in a variety of related domains, including agricultural chemicals, agricultural biological, and human microbiome-based therapeutics. The company routinely collaborates with market leaders, including German multinational Bayer AG.

Percy, who holds a biochemistry PhD from the University of Birmingham, has until recently served as the head of research and development for Bayer's crop science division, and as a member of its executive committee.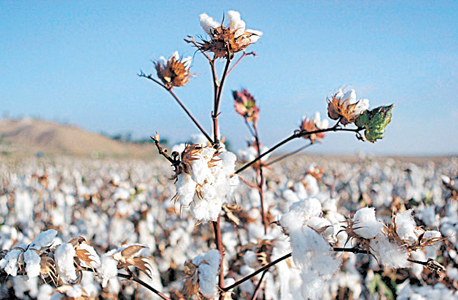 Cotton. Photo: Bloomberg