Mind the Tech NYC
Calcalist's New York Conference to Host Pitango's $1 Million Startup Competition
Calcalist's annual Mind the Tech Conference will take place on April 10-12 for the third consecutive year
The semi-final stage of Trifecta, a $1 million startup competition, will be held as part of Calcalist's third annual Mind the Tech Conference, which will take place in New York on April 10-12.
For additional information and application to the competition click here.
The $1 million investment will be awarded by Israel-based firm Pitango Venture Capital.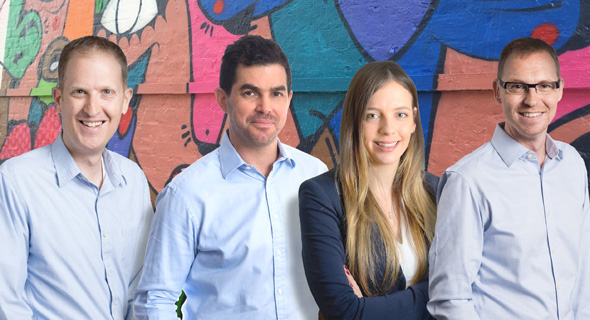 Pitango's Yair Cassuto (left), Eyal Niv, Sapir Ben-Harosh, Ayal Itzkovitz. Photo: Yoram Reshef
"We want to connect with the entrepreneurs that aim to lead the next revolution at the crossroad between data, machines, and humans," said Pitango managing general partner Ayal Itzkovitz. "The competition is open to early stage startups whose technology aims to solve one of the challenges listed on the conference's website."
In addition to participation in the conference, the 15 semi-finalists will also meet with local executives and industry leaders and receive mentoring from Pitango's team. The finals will be held in Israel in June.