Brief
Airobotics Adds Aerial LiDAR Capabilities to its Automated Drone
Airobotics' drones can now send raw LiDAR data, allowing operators to make real-time decisions
Automated drone company Airobotics Ltd. has added aerial LiDAR sensing capabilities to its unmanned aerial vehicles (UAV), the company announced Wednesday. Airobotics' drones can now send raw LiDAR data, allowing operators to make real-time decisions.

Originally founded in Israel in 2014, Airobotics develops weatherproof automated drones that collect aerial data. In October, the company announced a $30 million investment round, bringing its total funding raised to over $100 million to date.

The company moved most of its operations, including its global headquarters, to Scottsdale, Arizona late last year.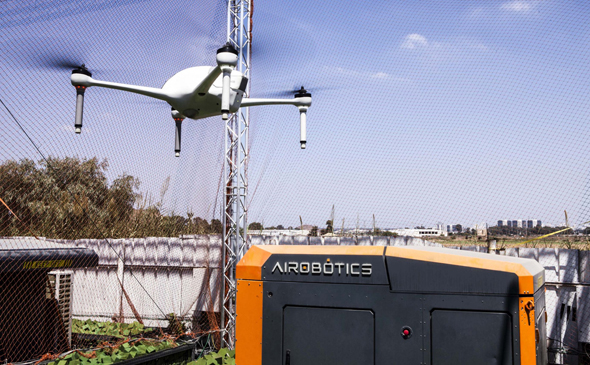 An Airobotics drone. Photo: Airobotics