Brief
Amdocs Reports $1.01 Billion in Revenue For First Quarter of Fiscal 2019
The results were slightly above the midpoint of the company's $990 million to $1.03 billion guidance range for the quarter
Nasdaq-listed billing company Amdocs Ltd. announced its fiscal 2019 first-quarter results Tuesday, reporting $1.01 billion in revenue, up 3.5% year over year. The results were slightly above the midpoint of the company's $990 million to $1.03 billion guidance range. The company stated it expects revenue growth of 0.5%-4.5% for full fiscal year 2019, compared with 1.0%-5.0% the year before.

Israel-based Amdocs reported a GAAP net income of $101.7 million for the quarter, or $0.72 per diluted share, compared with $116.9 million, or $0.80 per diluted share, year over year.

The results did not significantly impact Amdocs' stock, which closed at $56.04 Tuesday, down 0.34%.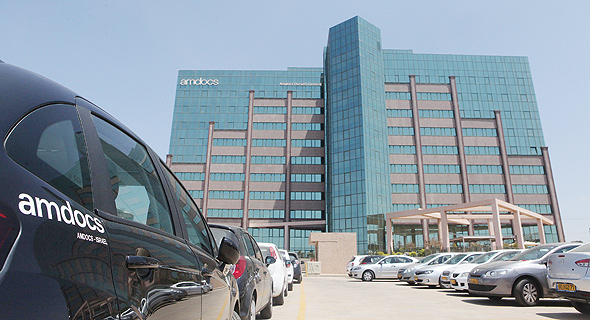 Amdocs' offices in Ra'anana, Israel. Photo: Orel Cohen