Tel Aviv-Listed Tefen to Start Marketing Medical Cannabis in Thailand
The Israeli government approved a long-awaited reform to allow the export of medical cannabis and its products in late January
Tel Aviv-listed Tefen Industrial Engineering Management and Systems Analysis Ltd., which pivoted to cannabis last year, will begin marketing medical cannabis in Thailand in 2019, the company announced Wednesday. Tefen expects Thailand to serve as an anchor for its planned operations in other parts of southeast Asia.

For daily updates, subscribe to our newsletter by clicking here.

The Thai legislature approved the use of medical cannabis in December, making Thailand the first country in east Asia to approve medical use of the plant.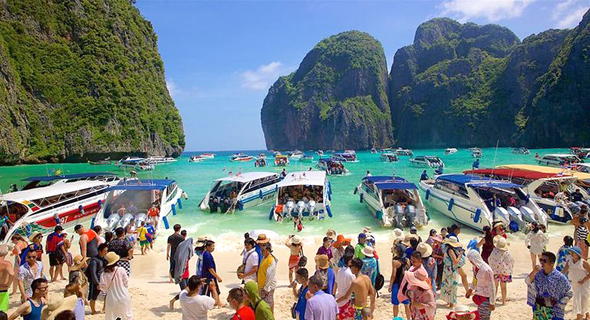 Thailand. Photo: Medium

The company's operations in Thailand will be in addition to the company's operations in Israel and in Europe, Tefen CEO Ori Weiss, said in a statement.

The Israeli government has approved a long-awaited reform to allow the export of medical cannabis and its products, Israel's Ministry of Health announced in late January.