Israeli Environmental Organization Petitions Against Wind Turbine Project
In a petition to Israel's Supreme Court, nonprofit organization Society for the Protection of Nature in Israel requested to halt a project by Tel Aviv-listed Enlight, claiming it failed to include measures to protect birds from harm
Israeli environmental nonprofit Society for the Protection of Nature in Israel (SPNI) has filed a petition with Israel's Supreme Court against a planned wind turbine project in the Golan Heights, Enlight Renewable Energy Ltd., the company behind the project, stated in a filing to the Tel Aviv Stock Exchange Saturday. In its petition, SPNI claimed the planned project failed to include measures to protect birds from harm. Enlight stated it believes the petition will most likely be dismissed.

For daily updates, subscribe to our newsletter by clicking here.

SPNI has already petitioned the supreme court concerning this project in 2017 but withdrew its suit at the request of the court early last year.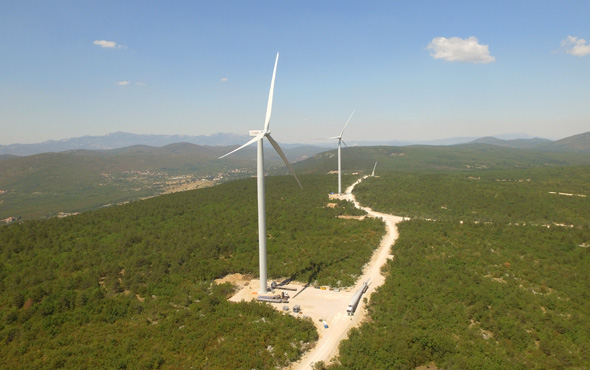 Enlight wind turbines in Croatia. Photo: Enlight
In a 2009 essay, Benjamin Sovacool, a professor of energy policy at the University of Sussex, claimed bird mortality as a result of wind turbines may be less common compared to other energy production means. Sovacool estimated that wind farms were responsible for about 7,000 bird deaths in the U.S. in 2006, but that nuclear power plants have killed about 327,000 birds in the country that year, while fossil-fueled power plants killed around 14.5 million.