Koch Brothers Hire Former Netanyahu Aide to Head Israeli Outpost
Eli Groner will be leading the Israel location of Koch Disruptive Technologies (KDT), the company announced Tuesday
Former Director General of the Prime Minister Benjamin Netanyahu's office Eli Groner will be leading the Israel location of Koch Disruptive Technologies (KDT), the venture capital arm of Koch Industries Inc., the company announced Tuesday.

For daily updates, subscribe to our newsletter by clicking here.

Jewish Insider first reported the appointment.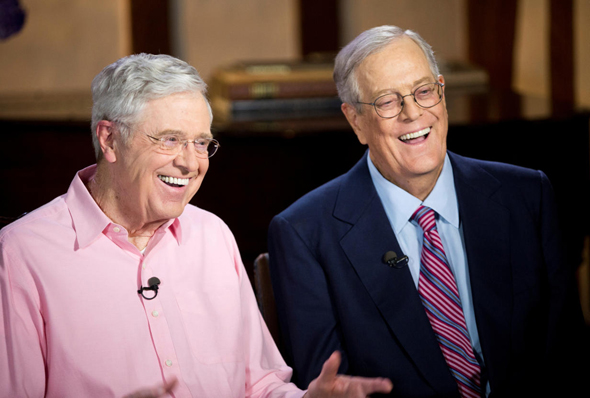 The Koch brothers. Photo: MSNBC

KDT is a subsidiary of Koch Industries, a privately held company with $110 billion in revenue and operating in over 50 countries, according to company statements. KDT was founded in 2017 and is based in Wichita, Kansas.

KDT's first investment in Israel was a $90 million investment in medical device company InSightec Ltd. Koch industries later invested an additional $10 million in the company.

Groner previously served as Israel's Minister for Economic Affairs to the United States, and as a special advisor to the chairman of Tnuva, Israel's largest consumer packaged goods company.

"The opening of this office is a testament to the ingenuity and promise of Israeli entrepreneurs," he said in a statement.