Phage Therapies Company BiomX Raises $32 Million
BiomX develops customized therapies based on bacteriophages—viruses that invade bacterial cells and can be used to treat infections
Israeli phage therapies company BiomX Ltd. has announced on Wednesday the completion of a $32 million series B funding round. Existing investors including OrbiMed, Johnson & Johnson Innovation, Takeda Ventures, Inc., and 8VC participated in the round. New investors included RM Global Partners LLC and South Korea's Chong Kun Dang Pharmaceutical Corp.

For daily updates, subscribe to our newsletter by clicking here.

Founded in 2015, BiomX develops customized therapies based on bacteriophages—viruses that invade bacterial cells and can be used to treat infections. BiomX's platform uses DNA analysis and machine learning technology to decipher full microbial genomic signatures and determine whether they can be further developed as biomarkers. In December, BiomX announced it entered a collaboration agreement with Janssen Research & Development LLC, a subsidiary of Johnson & Johnson, to test biomarkers for inflammatory bowel disease (IBD) therapies using BiomX's technology.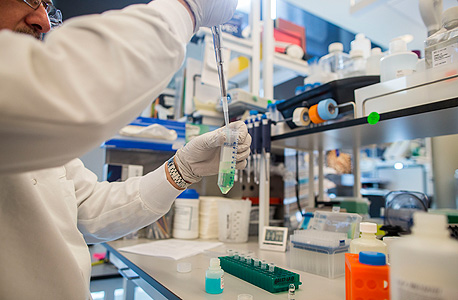 Illustration. Photo: Bloomberg

In a statement, BiomX said it will use the funding to advance the company's drug candidates for the treatment of acne and IBD to a clinical stage. The company said its acne program is expected to begin clinical trials by the end of the year, followed by the IBD program in 2020.