Palo Alto to Keep Demisto "Almost Independent" Following Acquisition
In a conference held Tuesday, Palo Alto CEO Nikesh Arora discussed the company's strategy going forward
Palo Alto Networks Inc. intends to keep Israeli information security firm Demisto Inc. "almost independent" under its CEO Slavik Markovich following its acquisition, Palo Alto CEO and chairman Nikesh Arora said Tuesday in a conference call with analysts.

For daily updates, subscribe to our newsletter by clicking here.

Palo Alto announced the $560 million cash and stock Tuesday, stating the transaction is still subject to regulatory approvals but is expected to close in the upcoming months. The stock was issued after Palo Alto completed a $1 billion share repurchase program on January, Arora said.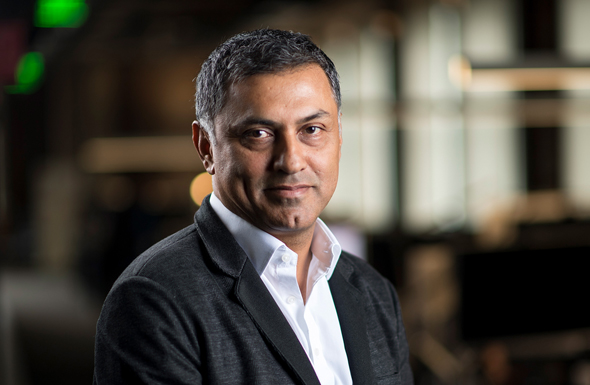 Palo Alto CEO and chairman Nikesh Arora. Photo: Bloomberg

Cupertino, California-headquartered Demisto develops and markets automation tools for information security management. Founded in 2015, the company previously raised $69 million from investors including Accel Partners, ClearSky Security, Slack Technologies. Demisto currently employs 150 people in California and Israel.

During the call, Arora stated the acquisition will enable Palo Alto to offer stronger security to its customers via Demisto's analytics and automation technology, and specifically via the latter's ability to automate regardless of the vendor deployed in the infrastructure.

Demisto has around 150 customers worldwide in a variety of industries, a quarter of them large Fortune 500 organizations, Arora said. Combined with Palo Alto's 60,000 customers, well-entrenched sales teams, and existing partner relationships, he said, Palo Alto believes it could catch a much greater share of a market it estimates at $5 billion.

As they consider Demisto to a market leader, Palo Alto does not intend to make in big changes to Demisto's structure or process in the near future, Arora said.