Cancer Freezing Company IceCure Raises Just Third of Planned Offering
IceCure develops an ultrasound imaging-guided probe that injects liquid nitrogen into a tumor, freezing its tissue
Tel Aviv-listed IceCure Medical Ltd. has managed to raise NIS 3.54 million ($980,000) in public offering out of its target NIS 8.8 million, the company announced in a filing to the exchange Wednesday. IceCure initially wanted to raise NIS 8.8 million ($2.43 million) in return for 10% of its securities, reflecting a NIS 88 million valuation for the company, a 12% discount on its market capitalization at the start of Wednesday's trading.

IceCure, founded in 2006, develops an ultrasound imaging-guided probe that injects liquid nitrogen into a tumor, freezing its tissue in a process called cryoablation. The company's controlling shareholder is Vic Lee, one of the founders of Tencent, via his Virtus Inspire Ventures fund.

In its offering prospectus, the company reported revenues of NIS 4 million in 2018, a 68% increase year-over-year, and a loss of NIS 9.53 million for the first nine months of the year, compared to a loss of NIS 7.5 million in 2017. In its third quarter reports for 2018, IceCure reported assets worth NIS 22.5 million.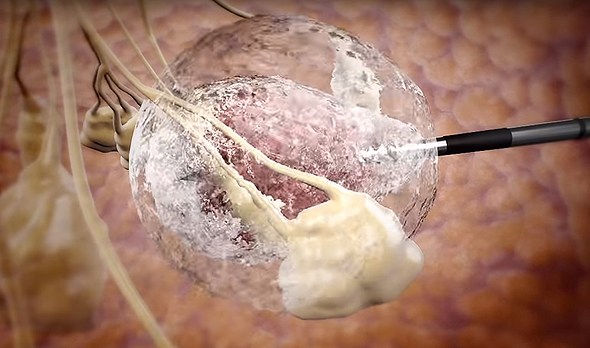 A rendering of IceCure's technology. Photo: IceCure Medical Ltd.