Tips
Your Very First Hackathon
Drawing on his own experience organizing a hackathon at online marketing company Natural Intelligence, Yoav Tzuker, head of innovation at the company, shares six tips to make your event successful and productive
Last month, my online marketing company Natural Intelligence Ltd. held a hackathon. 95% of our 300 employees from 17 different departments —including development, sales, finance, and legal —took part.  
For daily updates, subscribe to our newsletter by clicking here.
After 48 hours of work, 55 pizzas, and 439 cups of coffee, we had teams working on developing over 100 initiatives, of which we eventually chose 10 to be implemented at Natural Intelligence.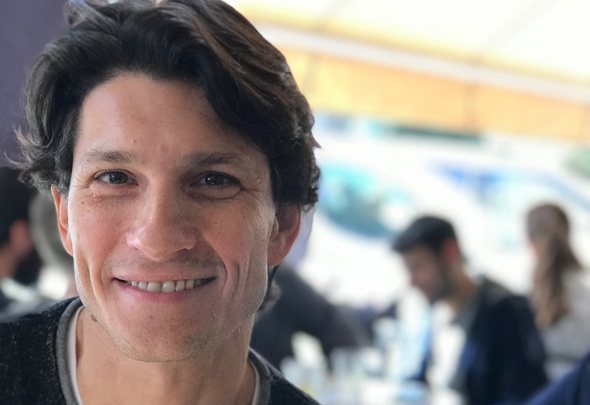 Yoav Tzuker. Photo: Gaya Tzuker

Planning the event, I came up with six doable tips I believe make for a successful and productive hackathon.

1. Get allies in management

Pulling off a hackathon with hundreds of participants is no simple task and you will need to get upper management excited so that it will encourage employees to take an active part at the event and agree to put day-to-day work aside. So, find allies in management to help push for an event that involves as many employees — including non-tech ones — as possible.

2. Pick a theme

One of the major goals of your hackathon should be to come up with innovative ideas that can contribute to your company's business growth. To ensure that the hackathon serves this purpose, you must choose a theme that is relevant to your company's needs. The theme will help guide participants when coming up with ideas and choosing a project to work on. It will also help determine the judging criteria and guide the judges themselves as they come to their decisions in the final stages of the hackathon.

3. Hype it up

The key to a great hackathon is a great marketing campaign. Yes, you should invest time and resources to market the hackathon within your own organization. A clear visual language and branded swag will help workers get excited about the event. Be sure to start hyping the event at least three months in advance for maximum effect.

4. Get the juices flowing in advance

Do not wait for the day of the event to come up with ideas to develop during the hackathon. Plan ahead, schedule meetings and urge employees to send in ideas several months in advance. Then, once you have an enormous amount of ideas, narrow them down to those most relevant to your goals and those that are most feasible within your timeframe.

5. Squad up

With the list of ideas closed, the next step is making sure each idea has a group of people ready and excited to work on it together. At Natural Intelligence, we gave people about a month to sign up, which gave us plenty of time to encourage people to join the different teams. It is important to make sure the groups put people from different departments together— building new relationships and extending the pool of ideas.

6. Get your house in order

Make sure you have everything in place so that when the hackathon horn sounds, there will be no unnecessary distractions. Nobody should have to worry about what they are going to eat for breakfast, lunch, or dinner, or be preoccupied with that email they just got from management. In order to get this done, plans for the hackathon must be thorough—everything should be put on a schedule, meals, drinks, and treats, need to be ordered in advance and in abundance, clients must be informed, and all loose ends have to be tied up before the event starts.

Yoav Tzuker is head of innovation at Natural Intelligence.