Code Management Company JFrog Acquires DevOps Startup Shippable
Shippable employees will join JFrog global teams, according to the companies' statement
Code management startup JFrog Ltd. has acquired DevOps automation startup Shippable Inc., the companies announced Thursday.
Founded in 2013, Shippable employees will join JFrog global teams, according to the companies' statement.
Founded in 2008, JFrog develops tools designed to streamline the coding process and automate software updates. The company reports over 4,500 customers including Amazon, Google, Uber, and Netflix. The company announced a $165 million funding round in October. The company employs 450 people in its offices in Sunnyvale, California, Israeli coastal town Netanya, Beijing, Toulouse, and Bengaluru, India.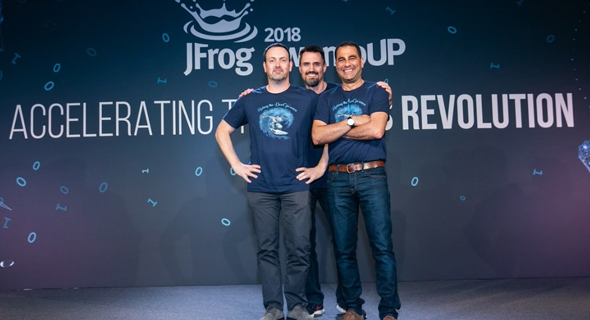 JFrog's co-founders. Photo: PR