Online Gambling Company 888 Holdings Buys Bingo Assets for $23.5 Million
Gibraltar-headquartered 888 owns several online gambling brands, among them 888casino, 888poker, 888bingo, and 888sport
Online gambling company 888 Holdings PLC has announced last week it will pay 18 million pounds ($23.5 million) in cash for certain bingo assets of Jet Management Group Limited and Jet Media Ltd. 12 million pounds will be paid at the closing of the transaction, and the rest in September. Jet belongs to the JPJ Group PLC.

Gibraltar-headquartered 888 Holdings owns several online gambling brands, among them 888casino, 888poker, 888bingo, and 888sport. The company, which was founded by four Israeli entrepreneurs, employs most of its employees in Israel. 888 reported revenues of $283.9 million for the first six months of 2018.

The acquired assets previously operated on 888's Dragonfish bingo platform.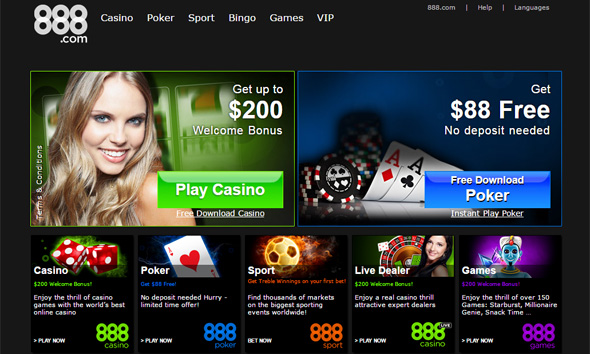 The website of 888 Holdings. Photo: screenshot