Micro Endoscope Developer Zsquare Raises $10 Million
The Israel-headquartered company intends to use the funding to apply for FDA approval
Tel Aviv-based medical device company Zsquare Medical Ltd. has raised $10 million in a round led by existing investor Singapore-based investment firm Charter Group, the company announced Tuesday. Charter group invests mainly in Asia but has operations in Israel.

Founded in 2013, Zsquare develops a miniaturized, single-use endoscope that the company states offers improved maneuverability, higher resolution, and 3D capabilities. The company is a graduate of Israel-based RAD BioMed Accelerator. The company was spun off BIRAD Research & Development Company, the knowledge transfer company of Israel-based Bar-Ilan University.

Zsquare intends to use the funding to apply for U.S. Food and Drug Administration (FDA) approval.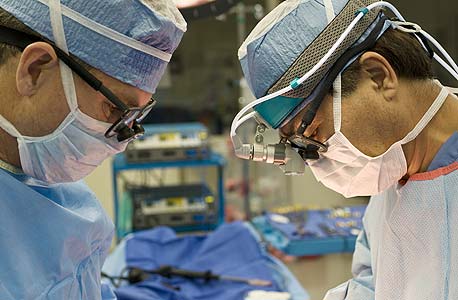 Medical procedure (illustration). Photo: Shutterstock