LiDAR Maker Innoviz Raising New Round of Around $100 Million
The company raised $82 million to date from investors include Delphi Automotive, Samsung Catalyst, Naver Corporation, and SoftBank Ventures Korea
Israel-based LiDAR startup Innoviz Technologies Ltd. is in the process of raising a new round of around $100 million, one person familiar with the matter told Calcalist on condition of anonymity.

For daily updates, subscribe to our newsletter by clicking here.

A spokeswoman for Innoviz stated that at this point the company cannot confirm any of the details.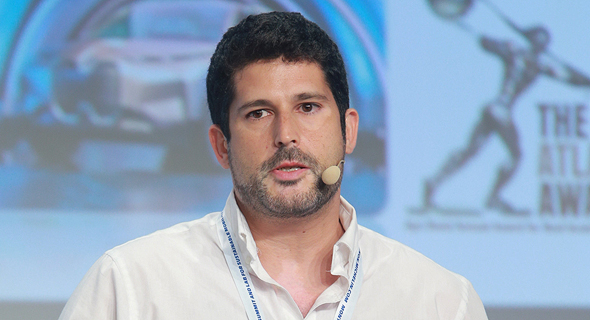 Innoviz CEO Omer Keilaf. Photo: Orel Cohen

Founded in 2016, Innoviz develops and markets low-cost, small-size LiDAR systems designed to enable the mass commercialization of autonomous vehicles. The company raised $82 million to date from investors include Delphi Automotive, Samsung Catalyst, Naver Corporation, and SoftBank Ventures Korea. It employs some 200 people in its Israeli offices and has a local manufacturing line.

Innoviz has several partnerships with automakers. In April, the company signed an agreement with BMW to integrate Innoviz's LiDAR systems in its autonomous vehicles, scheduled for release in 2021. In January, the company announced a partnership with Samsung's connected car and audio technology subsidiary Harman International Industries Inc., which will integrate the company's LiDAR sensor into autonomous driving systems.

In December, Innoviz announced a new, 4,000 square meters facility in China that will enable the company to reach commercial manufacturing of its sensor by the end of 2019, and also new offices in the U.S., Germany, China, and Japan.