Brief
Israeli Travel Tech Companies Fornova and HotelsBI Announce Merger
Fornova will integrate HotelsBI's hotel performance analytics software into its suite of products aimed at the hospitality industry
Fornova Ltd. has acquired Hotels BI Ltd., the two Israel-based travel tech companies announced Monday. The financial terms of the deal were not disclosed.

As part of the deal, Fornova will integrate HotelsBI's hotel performance analytics software into its suite of products. Tel Aviv-based HotelsBI was founded in 2016.

Founded in 2010 and based in the northern Israeli town of Yokneam, Fornova offers businesses in the hospitality industry online monitoring and optimization of performance and distribution. The company employs over 100 people in offices in Israel, the U.S., and Europe, according to company statements. Fornova has raised $18 million to date, according to Pitchbook data.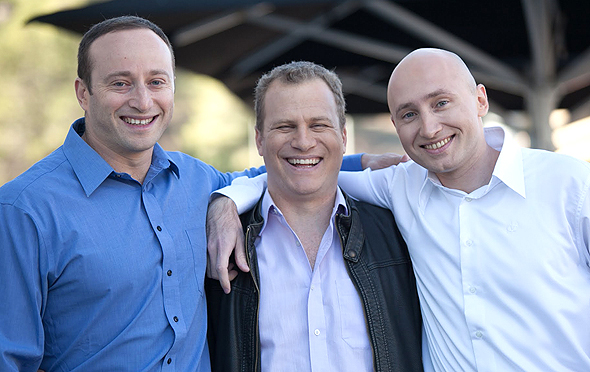 Fornova co-founders Michael Rubanovich (left), Dori Stein, and Dima Babitsky. Photo: Noa Zeni