UFC to Offer Viewers Real-Time Match Analytics
UFC has partnered with New York-headquartered startup Heed, to provide users with data such as the force and speed of the fighters' blows and their locations in the cage
American mixed martial arts promoter The Ultimate Fighting Championship (UFC) has partnered with real-time sports engagement startup Heed Technology Ltd., a spokesperson for the latter said in a phone call with Calcalist Thursday.

For daily updates, subscribe to our newsletter by clicking here.

The collaboration was first announced earlier this week in a LinkedIn post by Heed CEO Danna Rabin.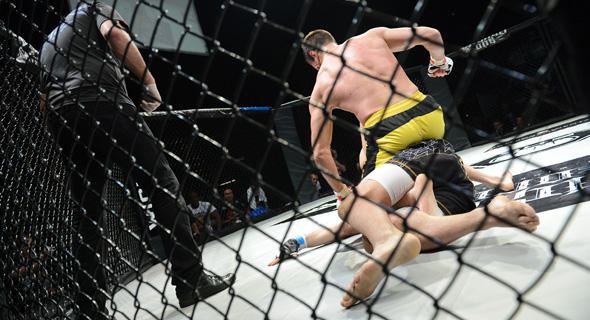 A UFC match. Photo: Shutterstock

As part of the partnership with UFC, Heed provides real-time data on various aspects of the fight, such as the force of the fighters' blows and their locations in the cage. The data is collected from cameras and from sensors embedded in the fighters' gloves and in the mat.

Operational since 2017, Heed develops sensor systems that employ artificial intelligence to track sports and entertainment events and automatically provide viewers with insights and analytics. The company is headquartered in New York, with a research and development center in Israel and additional offices in London.

In October, SoftBank Group International led a $35 million round for Heed. In April, the company launched a partnership with EuroLeague basketball.