Mind the Tech NYC
Breaking Into The U.S. Market: Advice From Entrepreneurs Who Did It
Tel Aviv-based venture capital firm Qumra will showcase ten promising Israeli startups at Calcalist's third annual Mind the Tech conference in New York
When entering the U.S. market, the most important thing is to single out your first partner, the person to lead your company into the new market. This is what Asaf Peled, CEO of London-headquartered sports media company Minute Media, told Calcalist in a recent interview.

For additional information on the conference click here.

Peled is set to participate in Calcalist's upcoming Mind the Tech conference in New York City.

"I think it is critical that this partner is American. Someone who has worked in this market, knows it, knows how to access it," Peled said. "A person who finds a partner like that guarantees a smooth entrance. Otherwise, it could be very challenging."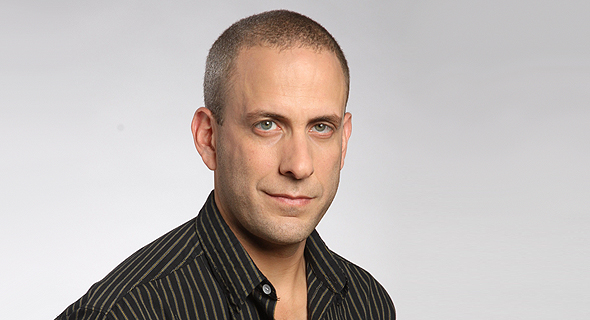 Asaf Peled. Photo: PR

"Getting a company from 10 million to 40 million in sales is not the same as transitioning from 40 million to 100 million. It requires different managerial skills," Gil Sadeh, CEO of Israeli insights company Signals Analytics Inc., told Calcalist. "In the early stages of growth, it is important not to be dazzled by candidates with impressive resumes and inflated positions in large companies, insisting on people with experience working in startups, who can take part in building and spreading the vision."

Sadeh added that a startup entering the U.S. should send one of its best executives to oversee the operation, setting aside at least one year to establish and stabilize the U.S. team.

Calcalist's third annual Mind the Tech conference, which brings together entrepreneurs, investors, and business partners from Israel and the U.S. is set to take place in New York on April 10-12. During the event, Tel Aviv-based late-stage venture capital firm Qumra Capital will reveal a list of the ten most promising Israeli startups, showcasing Israeli companies Qumra partners believe have the potential to reach over $10 million in annual revenues.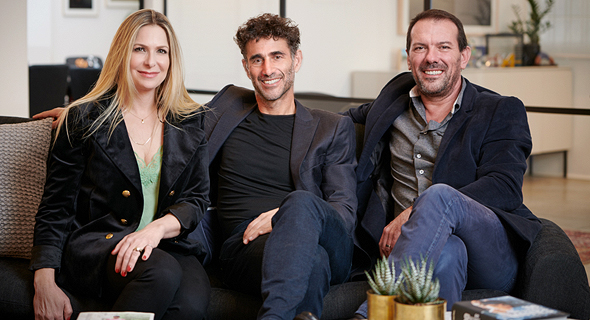 Qumra partner Sivan Shamri Dahan (left) and managing partners Boaz Dinte and Erez Shachar. Photo: David Garb

In the past two years, Mind the Tech NYC has become one of the key events of the Israeli tech sector, bringing together entrepreneurs, investors, and business partners from the U.S. and Israel for three days of networking and business development.

This year, as part of the vision to establish the conference as a meaningful launchpad to startups in different stages of growth, Qumra Capital will present its selected startups, all on the brink of major expansion.

This is a final opportunity to sign up to be considered for Qumra's most promising list. The selected startups will get the opportunity to join Calcalist's NYC delegation of Israeli tech executives and entrepreneurs, present at the conference, and get exposure to a global network of investors.

Should startups wait to have a finished product before entering the U.S. Market?

Sadeh: in my experience, it is best to wait until the product is finished and there is a solid understanding of its compatibility with the market before you launch any real activity in the U.S. The high costs of labor in the U.S., combined with the fact that Americans are usually better at the commercial aspects of the business, make it risky to transition too early. When you reach the growth stage it is important to have a product with a strong foundation.

Peled: usually when companies exit the development stage and enter the commercial stage they turn to the U.S. market, but in our case, it was the other way around. That is why, when we arrived in the U.S., the company was very mature in terms of business. The U.S. market being so big and competitive, the fact that we were ready was beneficial to us.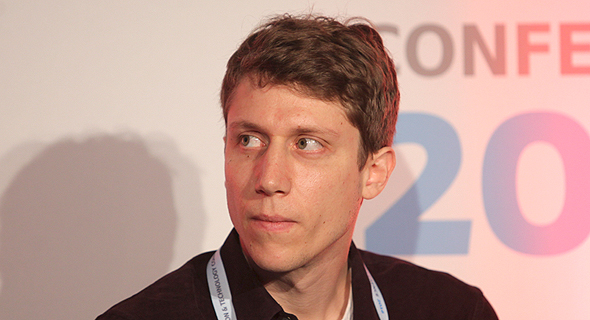 Eido Gal, Riskified CEO. Photo: Orel Cohen

Eido Gal, CEO of online payments fraud prevention startup Riskified Ltd.: for Riskified, being able to talk directly to our customers and get feedback is critical in our ongoing software improvement processes. This is why it was vital for us to establish activity in the U.S. as quickly as possible. The New York office brought us closer to our customers, and as a result, helped us improve our product much faster. Our growth process and the development of new products are happening alongside developing our customer relations.

What is better, a New York headquarters or a Silicon Valley headquarters? Or should a company have both?

Sadeh: in the past, there was the question of available talent in New York, but today there is not much difference between New York and Silicon Valley. The answer depends on the company's sector and focus. New York is a good fit for startups in the field of media, adtech, finance, or startups marketing food products or consumer goods, due to the proximity to customers. Another advantage New York has is a smaller time difference with Israel. Since Signals Analytics' clients are manufacturers of consumer goods, food, and pharmaceuticals, New York was the perfect location for us. Some 80% of our clients are a short drive or flight away.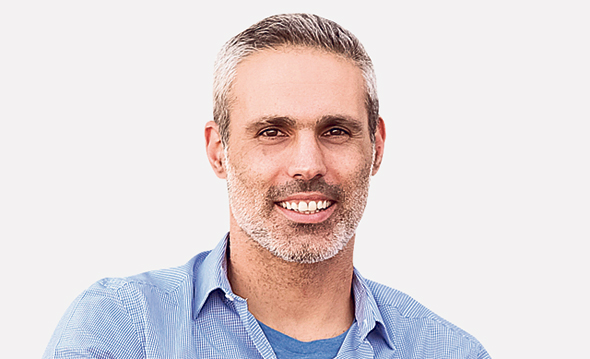 Signals Analytics CEO Gil Sadeh. Photo: Arthur Fuhrer

Peled: Since we are in the media sector, New York is clearly better. In general, it is best to be where your industry is based.

Gal: I think one headquarter is sufficient, but I generally believe in maintaining fewer offices rather than spreading out. We opened the New York office because we needed a presence in the U.S. However, in an ideal world, I'd rather we all worked from one location.

When launching an operation in the U.S., should you hire Israeli or American sales teams?

Peled: It is positive to have some Israeli employees, but the biggest companies in the world are American, and so your foundation should be American.

Sadeh: Hiring Israeli employees gives the company several advantages, in maintaining the company's DNA outside of Israel, in transferring critical knowledge from the company's core team in Israel to the U.S. team, and in improving communication between the offices. I think today there are excellent Israeli managers and tech professionals who are active in the U.S. market and the issue of cultural adaptation is not such a significant barrier.

Gal: I believe in the importance of hiring an American sales team to work in this market. This is why we opened the New York office. When we first established activity here, we offered relocation to some of the Tel Aviv employees, in order to export the mentality of the office. Since then we worked to build a diverse, international team, that more accurately reflects our customer base in the U.S. In this way, we managed to expand our capabilities and our scope.