German Ticketing Company Eventim to Open Israeli Development Center
The new center, Eventim's first development operation outside Germany, already employs 12 people
German ticket marketplace CTS Eventim AG & Co. KGaA has recently opened a research and development center in central Israel, Ami Feinstein, managing director of Eventim's activity in Israel, told Calcalist in an interview last week. The new center is Eventim's first development operation outside Germany, Feinstein said.

For daily updates, subscribe to our newsletter by clicking here.

Founded in 1999, Eventim produces, sells, and distributes tickets for a variety of culture and sporting events. The company employs 2,500 people in its German headquarters. Eventim's Israel operation has been running since 2011 and is the largest ticketing service in the country.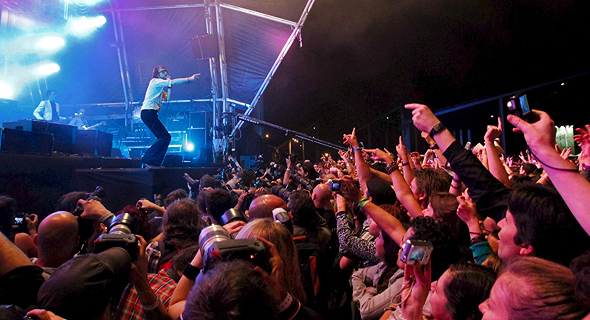 Concert (illustration). Photo: EPA

Among the technologies under works at the company's new Israel development center are a prediction system designed to gauge the sales potential of different events, Feinstein said. "We have the ability to cross check our own data with data coming from different services such as Last.fm and Spotify, and from tools such as Google Trends," Feinstein said, explaining that Eventim uses the data to predict the popularity of certain events.