Web Intelligence Startup Cobwebs Raises $10 Million
Cobwebs develops a search engine capable of searching the dark web and the deep web for potentially illegal or terrorist activity
Web intelligence startup Cobwebs Technologies Ltd. has raised $10 million from an unspecified U.S.-based hedge fund, the company announced Sunday.
For daily updates, subscribe to our newsletter by clicking here.
Cobwebs develops a search engine capable of searching the dark web and the deep web for potentially illegal or terrorist activity. The system is capable of running background checks on individuals and providing real-time alerts on potentially harmful interactions. Cobwebs markets the service to governments, national security agencies, banks, and intelligence services.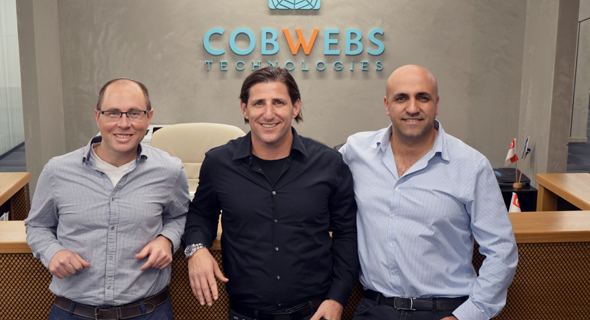 Cobwebs co-founders Shay Attias (left), Omri Timianker, and Udi Levy. Photo: Anastasia Uchnik
Founded in 2015 by a team of Israeli military intelligence veterans, Cobwebs employs dozens of people in Herzliya, a town in the Tel Aviv area, New York, Singapore, and India.