Brief
Fintech Startup Rewire Raises $12 Million
Israel-based Rewire develops a mobile banking platform for international cash transfers for foreigners without a local bank account
Mobile banking startup Rewire Ltd. has closed a $12 million round, the company announced Monday. The round was led by Viola FinTech, the fintech investment vehicle of Israel-based Viola Group, and participated by Euronext-listed bank BNP Paribas SA.

Founded in 2015, Israel-based Rewire develops a mobile banking platform for international cash transfers. The company's service operates by offering an online application for foreigners without a local bank account to deposit cash in one country and sends it to another. Only several countries are currently an option: the Philippines, India, Sri Lanka, Thailand and Russia. .

Rewire has 45 employees, most of them in Tel Aviv and several in Amsterdam, according to company statements.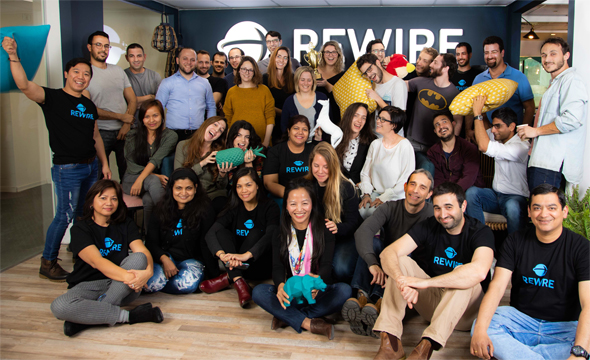 Rewire. Photo: Arik Sultan