Cell Immunotherapy Company Enlivex Merges With Nasdaq-Listed Bioblast, Raises $5.3 Million
The merged entity listed on Nasdaq under the ticker "ENLV"
Jerusalem-based immunotherapy company Enlivex Therapeutics Ltd. has raised $5.36 million in a private offering, pricing 437,733 shares at $12.25 per share, the company announced Tuesday. The financing was led by existing investors KIP Global Pharma Private Equity Fund, an affiliate of Seoul-headquartered venture firm Korea Investment Partners Co. Ltd., and Jerusalem-based biotechnology company HBL-Hadasit Bio Holdings.

Enlivex completed on Tuesday its merger with Tel Aviv-headquartered Bioblast Pharma Ltd., a Nasdaq-listed clinical-stage company developing treatments for rare genetic diseases. Following the reversed merger, Enlivex became a subsidiary of Bioblast, which renamed as Enlivex Therapeutics Ltd. The merged entity listed on Nasdaq under the ticker "ENLV."

Founded in 2005, clinical-stage Enlivex develops cell-based treatments for life-threatening immune and inflammatory conditions, such as graft versus host disease, a post-bone marrow transplant complication.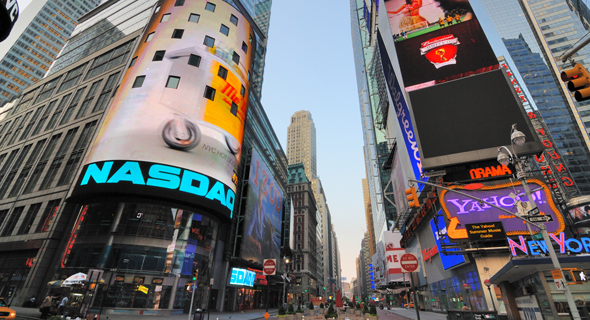 Nasdaq. Photo: Shutterstock