Barclays Accelerator Announces 2019 Tel Aviv Cohort
The Tel Aviv accelerator, launched in 2016, offers a mentor-driven 13-week program for startups in the domains of fintech and cybersecurity
Barclays PLC, the U.K.'s second-largest bank, announced the 2019 cohort of its Tel Aviv accelerator Monday. As part of the program which is powered by American seed accelerator TechStars, Barclays intends to invest up to £10 million ($13.1 million) in participating startups.

The ten selected startups are: data protection company Wenspire Ltd., branded gift marketplace Brandable Technologies Ltd., mobile payment startup Cashew Fintech, stock market tracking company Crowdsense Ltd., financial data startup Fostrum Financial Technologies, retirement financing startup Gannuity Ltd., banking startup Kred, payment-through-loyalty-points company PayPeanuts, loans startup Snippet Finance Co Ltd., and personal tax refund tracking startup Untied, listed as UT Tax Ltd.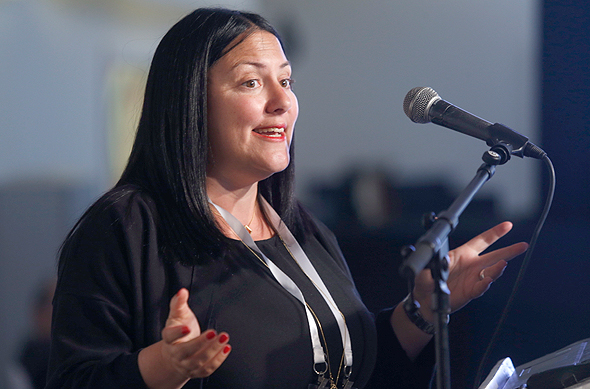 The Accelerator's Director Hila Ovil-Brener. Photo: Amit Sha'al

Barclays' Tel Aviv accelerator launched in 2016, offering a 13-week mentorship program and investments for startups in the domains of fintech and cybersecurity. Barclays also offers accelerator programs in London and New York. The company operates in over 40 countries and employs approximately 83,500 people, according to company statements.