Warburg Pincus Looks to Boost Acquired Israeli Credit Card with $277 Million Investment
The New York-headquartered private equity firm completed the $640 million acquisition of Leumi Card in February, renaming it Max
New York-headquartered private equity firm Warburg Pincus LLC intends to invest NIS 1 billion ($277.5 million) over the next five years in its newly acquired Israeli card subsidiary, according to its head of European financial services and special situations groups Daniel Zilberman.

For daily updates, subscribe to our newsletter by clicking here.

Zilberman spoke Monday at a Bank of Israel conference held in Tel Aviv.

Warburg Pincus completed its $640 million acquisition of Leumi Card, a subsidiary of Israel-based Bank Leumi, in February. The bank was required to divest the asset following a 2017 law that mandates a separation between the two largest banks in Israel and their credit card subsidiaries. Warburg Pincus has since renamed Leumi Card as Max.

Speaking at the conference, Zilberman said that Warburg Pincus intends to invest the sum in Max in order to increase the subsidiary's market reach and its service offering to Israeli consumers. To do so, he said, the firm needs to increase Max's third-party financing sources, possibly via the bonds market.

The Israeli market is very centralized, Zilberman said, with only 10% of lending coming from non-banking sources compared to 50% in the U.S. Max wants to increase market competitiveness, but regulatory assistance is required for fintech companies to successfully compete with banks, he said.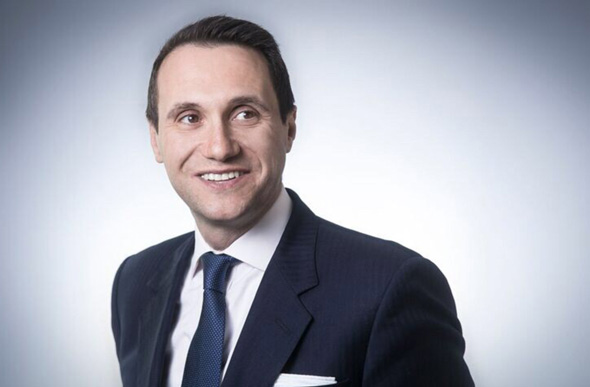 Warburg Pincus' Daniel Zilberman. Photo: PR