In Bed With Israeli Direct-to-Consumer Mattress Company Nectar
In an interview with Calcalist, the company's co-founder and chief marketing officer lays down the details behind the online mattress supplier's success
Nectar Sleep LLC joined the saturated online direct-to-consumer mattress market in 2016 with a moisture-absorbing, five-layer mattress which it delivers tightly rolled and squeezed. Last year, Nectar sold more than $200 million worth of mattresses—which are priced between $399 and $899, depending on size—according to co-founder Sharon Dagan and Gil Efrati, the company's chief marketing officer.

For daily updates, subscribe to our newsletter by clicking here.

In a recent interview held at the company's research and development center in Tel Aviv, Dagan and Efrati told Calcalist that more than a mattress company, in its essence, Nectar is a marketing company. "We operate with a $100 million-per-year marketing budget," Efrati said, adding that the company's research and development operation develops and supports the company's marketing platform in-house.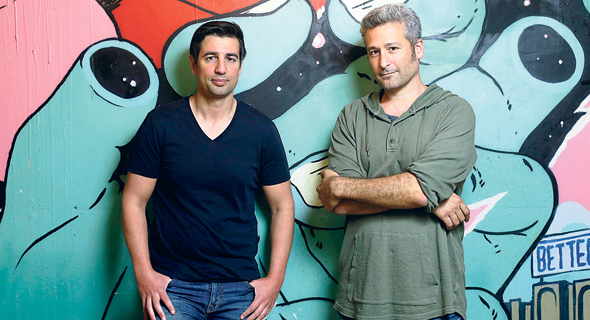 Nectar's Sharon Dagan and Gil Efrati. Photo: Amit Sha'al

Spearheaded by mattress-in-a-box retailer Casper Sleep Inc., the e-mattress industry has flourished in recent years, with giants like Amazon and Walmart introducing their own boxed mattress brands in 2018. Casper, whose backers include retailer Target, Hollywood actor Leonardo DiCaprio, and rapper 50 Cent, is now setting up brick and mortar stores and is looking into an initial public offering,Reuters reported last month.

Nectar's mattress, compiled of five layers of dense, high-quality foam and gel, is sold with a 365-day risk-free trial period, at the end of which customers can return their mattress at no cost. The company also offers something called a "forever warranty."

According to Efrati, such extreme measures are necessary when dealing with customer skepticism, especially in the mattress market.

One way Nectar cuts down on costs is by eliminating warehousing expenses.

Dagan said that for Nectar, mattresses are just the launching pad. "People buy mattresses during times of transition when moving or getting married," Dagan said. "If we caught these customers at these formative stages, later on we will be able to also sell them furniture and appliances. Dagan said the company already has a website dedicated to carpets, and is working to launch additional online stores focused on furniture.