Election
Some Israeli Tech Entrepreneurs Will Fly Across the Globe to Take Part in Israel's General Election
Unlike the U.S., Israel only allows citizens to vote within state limits, with the sole exception being state workers, military personnel, and diplomats stationed outside the country
The Silicon Valley area is home to several tens of thousands of Israeli entrepreneurs, engineers, investors, and other tech professionals, most temporarily residing in the international technology bubble. Israel's upcoming general election on Tuesday is calling some of them back home for the explicit pleasure of casting their vote.

For daily updates, subscribe to our newsletter by clicking here.

Unlike the U.S., Israel only allows citizens to vote within state limits, with the sole exceptions being state workers, military personnel, and diplomats stationed outside the country.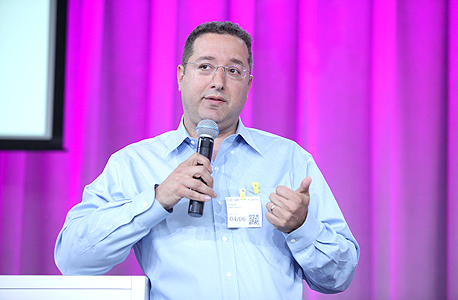 Oded Hermoni. Photo: Amit Sha'al

One of the dedicated citizens who will spend an average of about 30 hours on a plane back and forth this week is Oded Hermoni, co-founder and general partner at Silicon Valley-based J-Angels, a primarily Jewish and Israeli investor group and venture capital fund. He has been living in the U.S. for the past seven years.

Hermoni intends to land in Israel on Monday afternoon and vote as soon the polls open at 7 a.m. on Tuesday, before heading for his 10:30 a.m. flight, according to a Facebook post he published Wednesday.

Four months ago, Hermoni set up a Whatsapp group under the name "Israelis in the Valley Flying to Vote," to encourage other members of the community to do the same. The group now has some 200 members, many of them planning to make the trip over the next few days, Hermoni said in an interview with Calcalist on Saturday. Regardless of their political affiliation, many Israelis living in the valley feel the coming elections are crucial for the future of the country, he added.

Most of the Israelis in the Valley intend to return to Israel at some point, Hermoni believes. According to him, at least a third of them has concrete plans for repatriotization within the next 3-5 years.

"The center of my life is in Silicon Valley," Hermoni said. "I live here, work here, invest here, and am involved in the community here. But, like many in the Israeli-American community, Israel's future is close to my heart."

Many people have made the journey just to vote in the past, Hermoni said. He, however, believes the current election to be exceptionally crucial to the direction Israel is taking, driving more people to action in hope of affecting the country they intend to one day return to.