Mind the Tech NY
Calcalist's Third Annual Mind the Tech Conference Opens in New York
Mind the Tech has become one of the key events of the Israeli tech sector, bringing together entrepreneurs, investors, and business partners from the U.S. and Israel for networking and business development
Calcalist's third annual Mind the Tech conference opened with a cocktail party Wednesday at The Standard, High Line hotel at the Meatpacking District of Manhattan.

To learn more about Mind The Tech, click here.

There are over 9,000 startup companies in New York, with a total market capitalization of $70 billion, hundreds of which are Israeli, Inon Elroy, the economic minister to North America for the Israeli Ministry of Economy and Industry, said in the event. His office is responsible for connecting Israeli and American companies and host delegations, Elroy explained.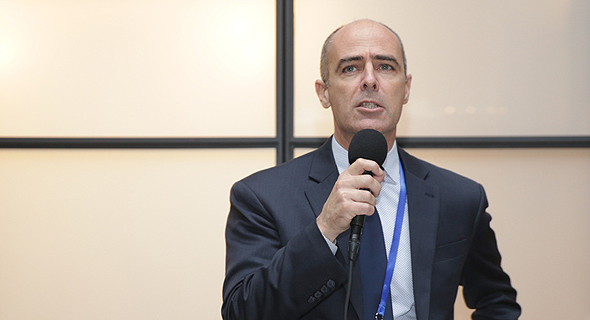 Inon Elroy, Israel's economic minister to North America. Photo: Orel Cohen

For the past two years, Mind the Tech has become one of the key events of the Israeli tech sector, bringing together entrepreneurs, investors, and business partners from the U.S. and Israel for three days of networking and business development. The event is held in collaboration with the city of Jerusalem, Israel's Bank Leumi and its digital banking subsidiary Leumitech.