Brief
PSA International Partners With Israeli Accelerator TheDock
TheDOCK's four-months-long accelerator program offers participating startups a seed investment of up to $100,000
Singapore-based port operator PSA International Pte Ltd., owned by Singapore's governmental holding company Temasek Holdings, has partnered with Israel-based maritime startup accelerator TheDock Innovation Hub, PSA announced Thursday. The financial details of the agreement were not disclosed.

Under the agreement, theDOCK will scout and screen Israeli startups for PSA unboXed, the innovation and corporate venture capital arm of PSA International.

Founded in 2016 in the northern port city of Haifa, theDOCK is a technology hub and accelerator focused on maritime and port-related startups. TheDOCK's four-month-long acceleration program offers participating startups a seed investment of up to $100,000 office space, and mentoring and network opportunities with partner companies and investors. Existing TheDock partners include Danish shipping conglomerate AP Moller–Maersk Group and Finnish marine technology and shipping company Wärtsilä Corporation.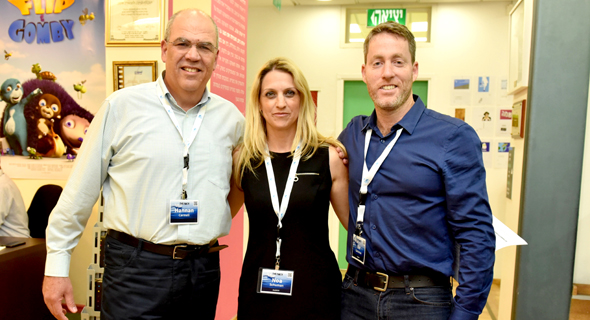 The Dock's Hannan Carmeli (left), Noa Schuman, and Nir Gartzman. Photo: The Dock