Brief
Can-Fite BioPharma Receives $1 Million From CKD Pharmaceuticals as Part of Expanded Agreement
Israel-based Can-Fite expanded its distribution agreement with the South Korean company in February, and is entitled to up to $5 million more in milestones
NYSE and Tel Aviv-listed Israeli pharmaceutical company Can-Fite BioPharma Ltd. has received a first $1 million payment from South Korea-based Chong Kun Dang (CKD) Pharmaceuticals, following the expansion of their licensing agreement in February.

Can-Fite develops small molecule drugs used in the treatment of liver and inflammatory diseases and cancer. The agreement with CKD is for Can-Fite's drug for non-alcoholic steatohepatitis (NASH), a condition that occurs when fat builds up in the liver, and Can-Fite is entitled to up to $5 million more depending on milestones.

Can-Fite also has a licensing, development, and distribution agreement with CMS Medical Venture Investment Ltd., a wholly-owned subsidiary of China Medical System Holdings Ltd., which the company signed in 2018.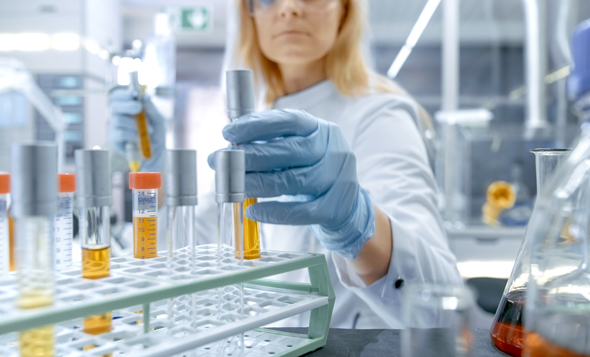 Drug development (illustration). Photo: Shutterstock