Brief
Israel and Finland Announce Digital Health Collaboration
The Israel Innovation Authority and the Helsinki Business Hub will provide funding to joint Finnish and Israeli ventures in the fields of digital health, smart mobility, and information and communication technologies
The Israeli government's tech investment arm the Israel Innovation Authority (IIA) and the Israel-Europe Research and Development Directorate (ISERD) announced on Tuesday a digital health collaboration between Israel and Finland. As part of the collaboration, announced during an event at the Finnish Embassy in Tel Aviv, the IIA and regional development agency the Helsinki Business Hub called for joint project proposals from Israeli and Finnish digital health companies.

For daily updates, subscribe to our newsletter by clicking here.

This joint initiative will provide funding and matching services for Finnish and Israeli companies who will partner to co-develop, test, or pilot technologies and services in the fields of digital health, smart mobility, and information and communication technologies, the statement said. No financial information about the joint venture was disclosed.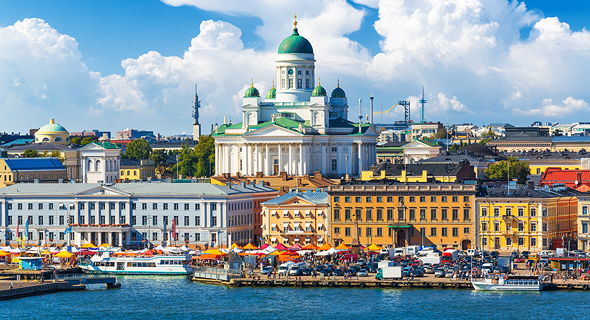 Helsinki. Photo: Shutterstock

"Collaboration with Israeli companies will help Finnish startups access groundbreaking technologies that support the country's progressive health policies," Aharon Aharon, head of IIA, said in a statement. "This is also an extraordinary opportunity for Israeli companies to connect with Finnish leaders in the digital health ecosystem, gain exposure to new cutting-edge technologies, receive support for meaningful innovations, and tap into the Finnish market."