Mind the Tech NY
Five Israeli Startups Looking for U.S. Partners Through SOSA's Network
Calcalist's Meet & Pitch event, held last week at SOSA's New York center, connected 120 entrepreneurs from 80 Israeli startups, 25 U.S.-based investors, and 14 corporate executives
120 entrepreneurs from 80 Israeli startups, 25 U.S.-based investors, and 14 corporate executives from industry leaders including Amazon, American Express, Comcast, Goldman Stanley, and TechStars attended the Meet & Pitch event as part of Calcalist's Mind the Tech conference in New York last week. The event was held in the New York center of Tel Aviv-headquartered innovation hub SOSA.

For daily updates, subscribe to our newsletter by clicking here.

SOSA's vision is to provide corporations and investors with value by connecting them to innovative startups and technologies, said Guy Franklin, general manager of SOSA NYC. "We work with corporations to identify their technological needs, and then connect them to the best the Israeli tech scene has to offer—and now we can do it in New York as well."

Below are five startups that participated in the event and presented an array of technologies in various fields.
Immanuel Lerner. Photo: Orel Cohen

Pepticom Ltd.

Founded in 2011 by Immanuel Lerner and Amit Michaeli, Jerusalem-based drug discovery company Pepticom uses AI algorithms to design peptide drug candidates based on the known structure of the required target proteins. The company operates in various markets, generating peptides for diverse targets.

For every dollar pharmaceutical companies put into development, $0.85 is wasted, meaning it takes around a decade to develop peptide drugs, Lerner explained. Developers are searching for combinations blindly and still cannot manage to cover all options, which is where Pepticom and its AI-based methods come in and simplify the process, he said.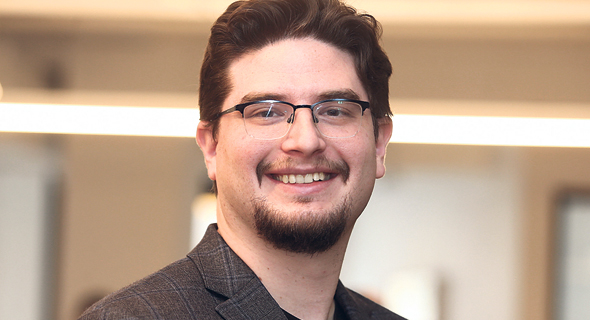 Dean Sysman. Photo: Orel Cohen

Axonius Inc.

Founded in 2017 by Avidor Bartov, Dean Sysman, and Ofri Shur, Tel Aviv-based cybersecurity startup Axonius develops a cybersecurity asset management service that integrates information from connected devices such as desktops, laptops, and mobile and IoT devices, and enables IT and security operations teams to manage and secure these devices at scale.

The idea for Axonius came to Sysman when he was working in the security team of a large company, he said, and had realized the company's administration had no idea about the security requirements of the devices it used. "The more we spoke with organizations, the more we realized they don't really know which devices need to be secured."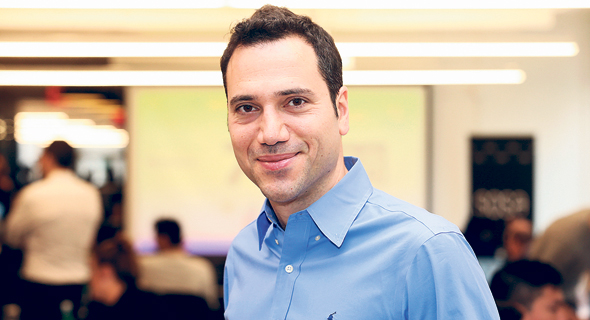 Amir Trabelsi. Photo: Orel Cohen

Genoox Ltd.

Founded in 2014 by Amir Trabelsi and Moshe Einhorn, genomic analysis startup Genoox uses machine-learning algorithms to analyze genetic mutations. According to the company, the technology makes clinical genetic sequencing more accessible and affordable by streamlining and reducing the costs associated with detecting the connection between genetic mutations and medical conditions. Genoox's platform also enables researchers, clinicians, and medical facilities personnel to share complex clinical data securely.

"We don't presume to replace doctors, but to assist them," explained Trabelsi. "Doctors are facing a new era where data can be obtained quickly, freeing more time for connecting with patients. That's exactly what Genoox does, uses information to make the doctor's work more efficient. Most of Israel's hospitals are our clients, as are some drug companies."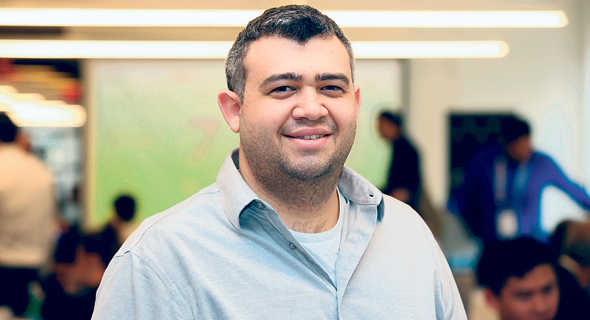 Itai Tevet. Photo: Orel Cohen

Intezer Labs Ltd.

Founded in 2015 by Alon Cohen, Itai Tevet, and Roy Halevi, Tel Aviv-based cybersecurity startup Intezer analyzes malware to detect code similarities.

"Almost every antivirus technology today identifies threats according to anomalies, and unusual behaviour by files. That's how cyber events are identified," Tevet said. Intezer, however, draws inspiration from biology, assuming that every virus has a "genetic" link to previous ones. "No one rewrites a code from scratch," Tevet said.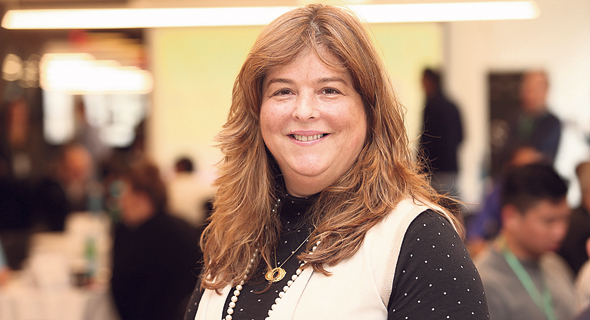 Yali Harari. Photo: Orel Cohen

Innovesta Technologies

Founded in 2016 by Karen Kay, Yali Harari, and Adi Scope, Innovesta offers a digital platform that allows investors, crowd-funders, and entrepreneurs receive professional opinions on companies and individuals as part of a due diligence process.

"We use artificial intelligence to understand whether existing information about companies is reliable, and corroborate it via the wisdom of the crowds," Harari said. "People are chosen and asked to provide assessments according to their professional background. They're not anonymous, and they're chosen only for their relevant domains."