MetLife Korea Names Atidot, Endor Among Finalists of Insurtech Innovation Challenge
The winner will receive a $100,000 contract to pilot insurance solutions in Korea in domains such as customer engagement, sales, and operations
MetLife Korea, the Seoul-headquartered business of NYSE-listed multinational financial services company MetLife Inc., has announced on Tuesday the seven finalists of its open innovation program Collab 5.0.

Among the seven, chosen out of 180 applicants, are Israel-based Atidot Ltd. and Endor Software Ltd. Founded in 2016, Atidoth uses artificial intelligence and machine learning algorithms and predictive analytics to assist life insurance companies in their decision making; Endor, founded in 2014, offers a cloud-based predictive software intended to help businesses make decisions without requiring in-house data science expertise.

The winner, announced in June, will receive a $100,000 contract to pilot insurance solutions in Korea in domains such as customer engagement, sales, and operations.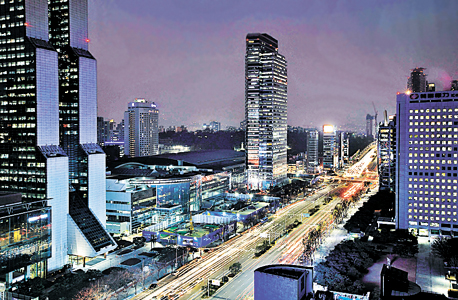 Seoul. Photo: Bloomberg