Enlight Renewable Energy Closes Stock Offering with $62 Million Committed
On Tuesday, Enlight announced it is in talks to acquire a 100% stake in a wind energy venture in northwest Europe
Israel-based Enlight Renewable Energy Ltd. has closed its oversubscribed stock offering with NIS 332 million ($62 million) committed, the company announced Friday in a filing to the Tel Aviv Stock Exchange. The company held a tender for the stock on Thursday for undisclosed investors, receiving offers for 1,514, 565 units at an overall valuation of NIS 335 million ($93 million), but decided to accept early bids for 957,558 units and limit the offering to that number.

The company stated its intention to publish a prospectus for the offering pending regulatory approval.

On Tuesday, Enlight announced it is in talks to acquire a 100% stake in a wind energy venture in northwest Europe. The venture is valued at 135-145 million euros, of which Enlight intends to fund half from its own coffers, while seeking outside funding for the rest.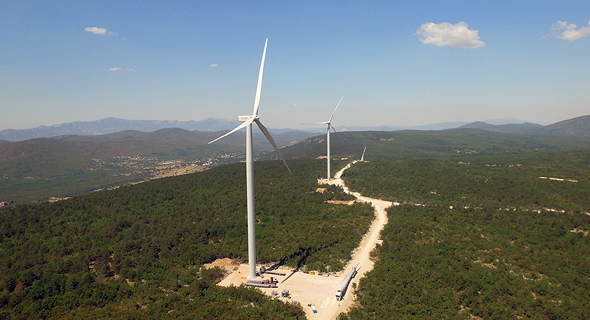 Enlight's wind turbine ventre in Croatia. Photo: Enlight