Israeli Supermodel Bar Refaeli to Pay Evaded Taxes for Earnings of $4.5 Million
The Israeli model has been under investigation by the Israeli tax authority since 2015, suspected of falsely reporting she was living outside of Israel to evade taxes
Israeli model Bar Refaeli will be required to pay taxes on NIS 16 million ($4.45 million) worth of income from the years 2007-2014. Earlier this month, the Israeli district court in Lod rejected Refaeli's appeal of an Israel tax authority ruling that decided she was a resident of Israel during those years, and thus was required to pay local tax.

For daily updates, subscribe to our newsletter by clicking here.

Refaeli had been under investigation by the tax authority since 2015, related to her income in the aforementioned time period. Allegedly, despite reporting at the time that she was living outside of Israel in order to avoid paying taxes, Refaeli's center of life was in the country.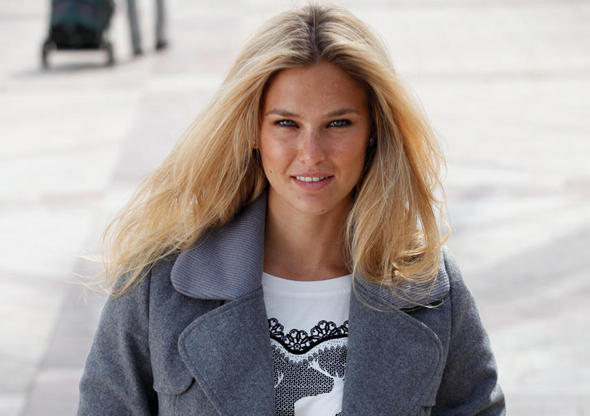 Bar Refaeli. Photo: Yariv Fein and Guy Kushi

The main tenet of the appeal was that her residing with then-boyfriend Leonardo Dicaprio for parts of the period constituted a "family cell," thus proving the center of her life was in the U.S. According to the verdict, Refaeli offered as proof a news article that claimed things were heating up between the two as they were set to "lease a joint apartment in California."

A witness in the case, however, claimed it was a solicited piece intended to prove that Refaeli was living abroad at the time. The same witness detailed how he had arranged a similar piece in an Israeli news paper via Refaeli's mother Zipi, who denied arranging the article but admitted that the reporting was "probably" false.

Refaeli's legal representation, advocates Moshe Mizrahi and Udi Barzilai, told Calcalist that the main years in dispute are 2009-2010, when Refaeli was living with Dicaprio. At the end of 2009 Refaeli and the Israeli tax authority reached an agreement that the model would be considered a non-Israeli resident since 2007, they said, and accordingly, Refaeli reported being a non-resident for 2009 and 2010.

Rafaeli intends to appeal to a higher ruling, Mizrahi and Barzilai said.