German Submarine Maker ThyssenKrupp Hires Israeli Crisis Management Firm
ThyssenKrupp became a household name in Israel thanks to a police probe examining possible misconduct related to the purchase of submarine and warship from the conglomerate
German submarine maker ThyssenKrupp AG has hired an Israeli crisis management firm to salvage its reputation in the country, Israeli newspaper Yedioth Ahronoth reported Monday. ThyssenKrupp has retained the services of BBDO IM, the crisis management unit of Gitam BBDO, the Israeli branch of New York-headquartered advertising agency BBDO Worldwide, Inc., the report said.

For daily updates, subscribe to our newsletter by clicking here.

ThyssenKrupp became a household name in Israel thanks to Case 3,000, an Israeli police probe into the purchase of submarines and warships from the conglomerate. The probe examined possible misconduct by businessmen, lawyers, and state officials—some with connections to Israeli Prime Minister Benjamin Netanyahu—who promoted such acquisitions between 2009 and 2017. In November, local police announced its recommendation to indict 12 suspects in the case, six of them with bribery, fraud, and money laundering charges.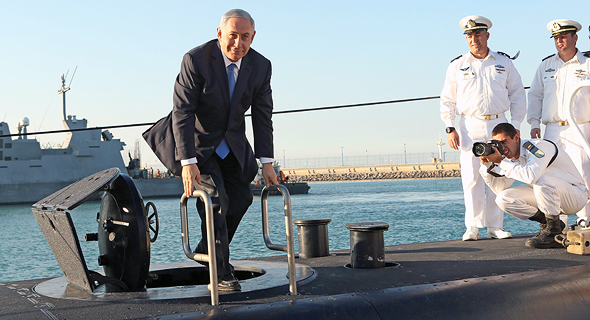 Israeli PM Netanyahu on one of the ThyssenKrupp submarines acquired by Israel. Photo: Elad Gershgoren

Since 2015, Israel has agreed to purchase three Dolphin-class submarines for 1.3 billion euros and four Sa'ar 6-class corvette ships for 430 million euros. ThyssenKrupp's Israeli representative at the time Miki Ganor became a state witness in 2017, admitting he used bribes to advance the corporation's interests in Israel. In March, Ganor rescinded his previous statements claiming he was pressured into signing the state witness deal.

In 2018, ThyssenKrupp first opened an Israeli branch headed by former Israeli Naval Officer Idoh Ophir.