Human Resources, Not Cyber Attacks, Are the Israeli Military's Biggest Challenge, Says IT Unit Commander
In a candid interview, the head of the Israeli military's Mamram unit talks about the challenges of heading the unit that provides the entire military with its data processing services and IT infrastructure needs
What keeps Colonel O up at night is not the constant threat of cyber attack. No, the commander of the Israeli military's IT unit Mamram is much more concerned with the challenge of human resources, he told Calcalist in a recent interview. O heads one of the Israeli army's most selective and highly classified units, which is why his full name cannot be published. But recruiting the best of the best is only the first step. Retaining the highly specialized talents as the tech world woos them with large salaries and perks, now that is a challenge fit for a colonel.

For daily updates, subscribe to our newsletter by clicking here.

Mamram is the Israeli Defense Force (IDF)'s Center of Computing and Information Systems, the unit charged with providing all military arms with data processing services and IT infrastructure.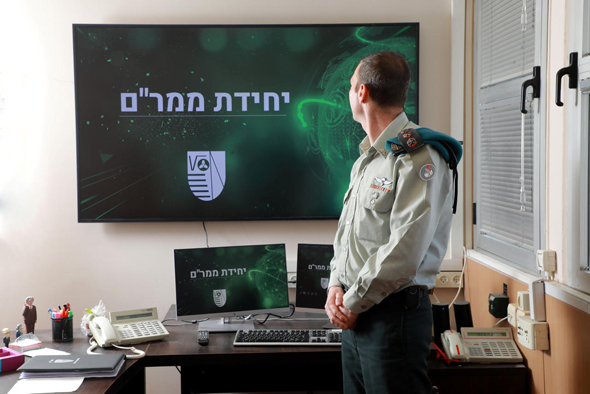 Colonel O. Photo: Dana Kopel

"Our main platform here is people," O said. "Mamram has no tanks or planes, just digital platforms, and our people bring them to expression. Our goal is to bring in highly specialized people and make them feel like their contribution is meaningful, so that they will stay with us. That is what occupies me."

Mamram in 2019 feels more like a tech company than a military unit. Located in the greater Tel Aviv area, the unit's offices sport trendy exposed brick walls decked with posters and large screen computers. The kitchens are stacked with each soldier's favorite coffee or tea brand, with a full-service coffee shop set to open on the ground floor in a couple of months. There's even a foosball table in the corner.

The design is not coincidental. Mamram has to look like a tech company and indulge its team like a tech company, because the competition over talent is fierce.

"It is hard for the IDF to maintain its human resources, and especially its tech talent," O said. "I offer them a range of opportunities, from financial incentives to professional challenges." According to O, at a relatively young age his soldiers get to tackle projects that would have taken them years to reach in a regular tech job.

The digital platforms developed by Mamram increase the IDF's impact factor, O said. When Mamram veterans go out into the world, he said, they go on to become the "main contributors to the Startup Nation."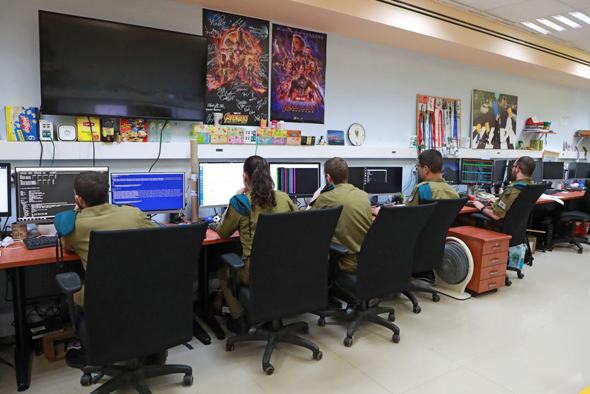 Mamram. Photo: Dana Kopel

Mamram was created in 1959, shortly after the Israeli military received its first computer, a U.S.-made Philco machine. Early on, the unit's role was to operate the apparatus according to the demands of the different units.

Today, Mamram's role has evolved into something entirely different. The unit is charged with developing the IT infrastructure that supports all of the military's operation, developing technological applications that fit the needs of the various arms, and providing cyber protection to the many networks used by the military. In the IDF, Mamram most likely designed, developed, and built anything that has to do with a computer, and is operating and protecting it.

"My role is to enable the IDF to win," O said. "The IDF today is very technology dependent. Digital warfare is a core element of the strategy, and you cannot have that without the IT services and infrastructure we provide."

One such infrastructure is the IDF's operations cloud. According to O, it used to take months to develop operational military applications. Now new apps are designed, developed, and tested in a matter of weeks. "One of the IDF's most evolved muscles is its developers, and I give them the ability to express themselves quickly," he said.

Mamram also operates the IDF's automated big data analysis platform, providing services to the different military computer operations. The platform can analyze anything, from sensor data collected in the field to the information on incoming recruits for the IDF's personnel directorate.

Mamram also builds, operates, and protects military networks, which are, according to O, the largest in the Middle East in terms of the number of users. "We work to create a rich digital environment," O said. "The army no longer marches on its stomach, it marches on its networks, on its digital platforms—and a lot of it is up to me."